Australia to receive Vietnamese workers in agricultural sector
VGP - Vietnamese Minister of Labor, Invalids, and Social Affairs Dao Ngoc Dung and Australian Federal Minister for Foreign Affairs Marise Payne have signed the first memorandum of understanding (MOU) under the Australian Agriculture Visa Program.
March 28, 2022 6:48 PM GMT+7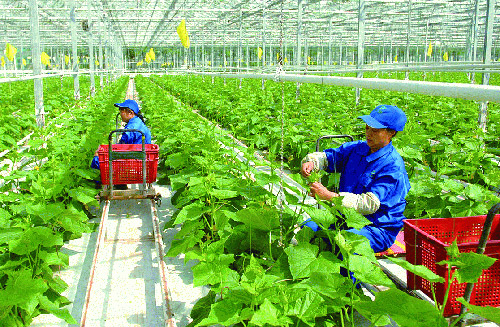 This is the first MoU that Australia has reached with other countries since it first announced its Agriculture Visa Program in 2021.
Under the MoU, Australia planned to receive about 1,000 Vietnamese workers per year with an average wage of VND 52.8-66 million (AUD 3.200 AUD-4.000) per month.
In September last year, the Australian Government launched the Agriculture Visa program to address workforce shortages in the agriculture sector.
Viet Nam becomes one of four priority countries to join the program besides Thailand, Indonesia, and the Philippines.
First launched in March 2020, the Australian Agriculture Visa Program is intended to provide a sustainable, long-term contribution to Australia's labour supply that supports the Australian agricultural and primary industry sectors. It serves to supplement the Pacific Australia Labor Mobility (PALM) scheme, which remains the mainstay for meeting agricultural workforce shortages in primary industries and represents a solution for future harvests.
Under the terms of the Australian Agriculture Visa Program, employees will be recruited to work across a range of agriculture sectors, including horticulture, dairy, wool, grains, fisheries and forestry, including support services and primary processing.
Viet Nam's early participation in the Australian Agriculture Visa Program demonstrates the Morrison Government's commitment to deepening cooperation under the Australia-Viet Nam Strategic Partnership, said Foreign Minister Marise Payne.
Minister Dao Ngoc Dung underlined that the signing of the MoU set an important milestone in the bilateral ties which not only serves to resolve employment but also bring about economic benefits and ensure sustainable social security.
This year Viet Nam hopes to send 90,000 laborers abroad in 2022, focusing on markets with high and stable income, according to the Ministry of Labor, Invalids and Social Affairs (MoLISA).
In 2021, only around 45,000 Vietnamese workers were sent abroad, including more than 15,000 female workers as many countries issued regulations to restrict entry for foreign citizens due to Covid-19. This figure only reached about 50% of the year's plan, which expected a total of 90,000 employees to be sent abroad, the Department of Overseas Labor./.