Australia to gift Viet Nam with seven million COVID-19 vaccine doses for children aged 5-11
VGP - Australia is among first countries committing to providing COVID-19 vaccines for children aged 5-11 to Viet Nam with around 7 million doses. The first batch of one million doses will land in the Southeast Asian country this weekend.
April 08, 2022 9:12 AM GMT+7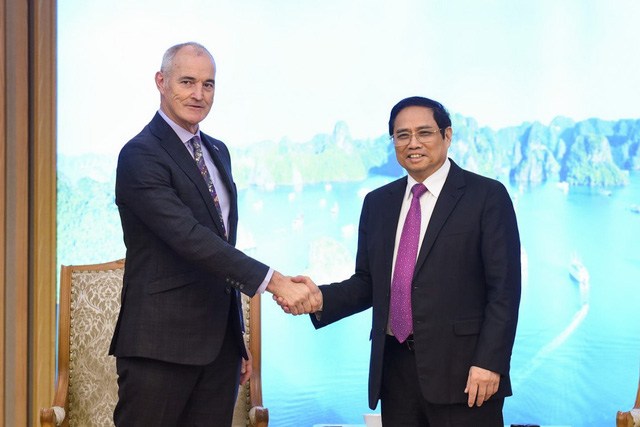 The information was announced at the meeting between Prime Minister Pham Minh Chinh and Australian Ambassador to Viet Nam Robyn Mudie and President for RMIT University Alec Cameron in Ha Noi on April 7.
At the meeting, the Government chief lauded the intensive, substantive and effective developments in Viet Nam-Australia relationship in all spheres, including education and training.
He took the occasion to express thanks to the Australian Government for its quick response to Viet Nam's request for vaccine support.
Australia's upcoming vaccine donation for Viet Nam is significant to the country's vaccination campaign for children, making practical contributions to reopening schools and promoting the nation's education system, noted Pham.
Earlier this week, the Prime Minister asked the Ministry of Health to complete vaccination against COVID-19 for children aged from 5 to 11 years old in the second quarter of 2022.
Currently, more than 10 million children aged from 5-12 nationwide have yet been vaccinated against COVID-19.