Australia not impose countervailing duty on VN's aluminum extrusion
VGP - The Australian Department of Industry, Innovation and Science's Anti-Dumping Commission (ADC) has issued its final decision to stop investigations and not to impose countervailing duty on aluminum extrusion and galvanized steel imported from Viet Nam, according to the Ministry of Industry and Trade.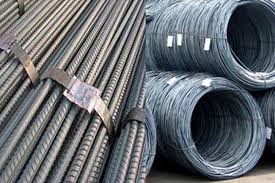 Illustration photo
The ADC announced that there is not special market for aluminum extrusions imported from Viet Nam.
The move is assessed as positive and successful for the Vietnamese Government and businesses.
Earlier in August 2016, the ADC initiated the investigation after Capral Limited, an aluminum extruder in Australia filed an application regarding unfair dumping. The application alleged that subsidized aluminum products from Viet Nam and Malaysia which were exported to Australia at a cheaper rate affected the domestic market and caused material injury to the Australian aluminum extrusion manufacturers.
Accordingly, the period subject to investigation was between July 1, 2015 and June 30, 2016 and the loss analysis was conducted for the period from July 1, 2012.
However, in late May 2016, ADC announced to stop a part of anti-dumping and countervailing investigations into Vietnamese aluminum extrusions because it identified that Vietnamese producers and exporters did not get any subsidy from the Government during the investigation period or they might receive subsidy but it was within the negligible level.
By Thuy Dung