ASEAN appreciates Timor-Leste' resolve to join bloc
VGP – The ASEAN Coordinating Council Working Group (ACCWG) on convened the 10th meeting in the form of a video format on October 8.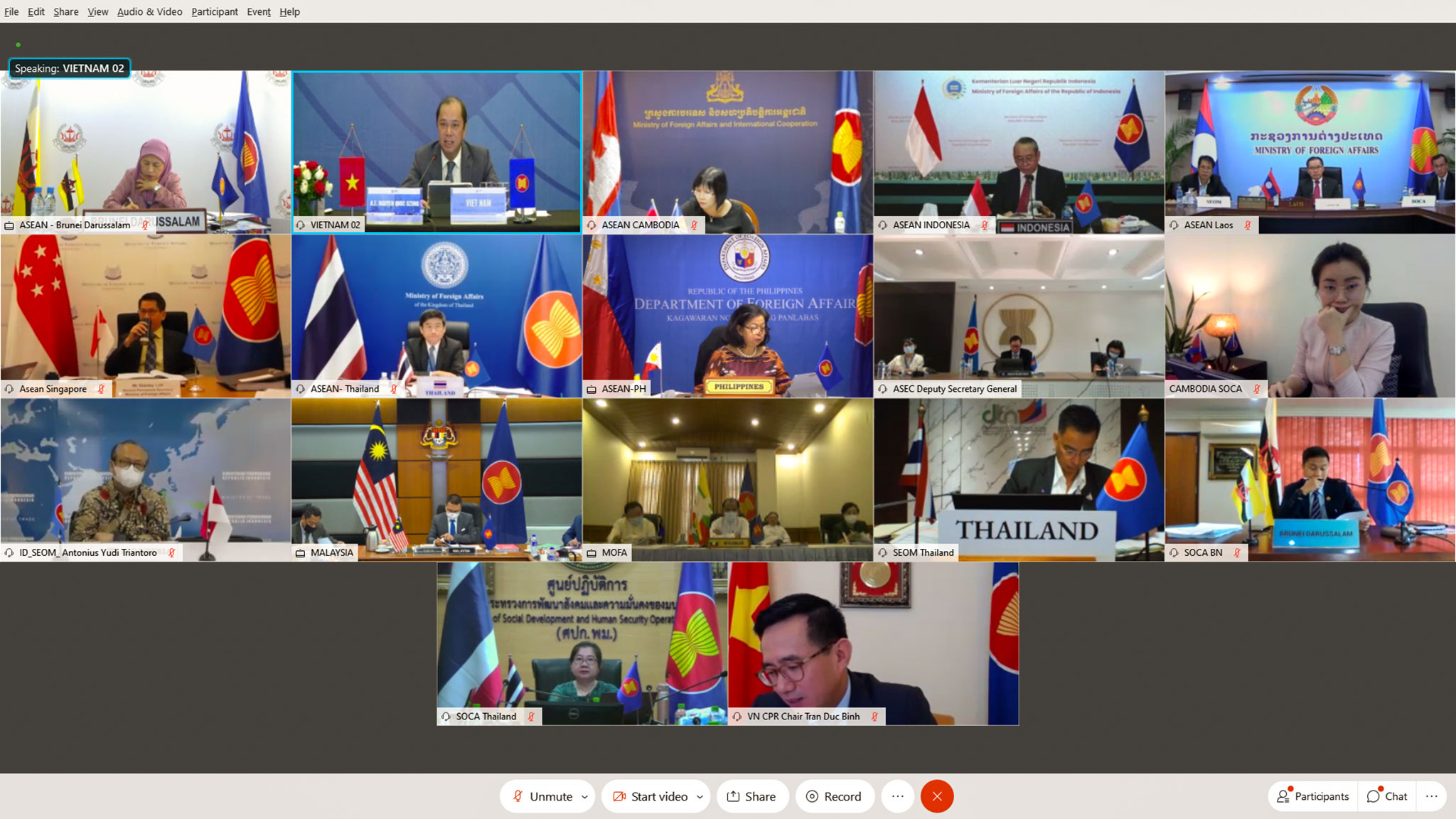 Participants to the 10th meeting of the ASEAN Coordinating Council Working Group (ACCWG)
Participants to the meeting chaired by Deputy Foreign Minister and Head of Viet Nam's ASEAN SOM Nguyen Quoc Dung underlined that ASEAN has actively assisted Timor-Leste in preparation for its admission to the bloc amid difficulties caused by the COVID-19 pandemic.
They spoke highly of the resolve and efforts made by Timor-Leste to become an new member and agreed to continue support for Timor-Leste to enhance its capacity and gradually meet the ASEAN membership criteria and obligations.
The ASEAN Secretariat suggested a list of activities that Timor-Leste could join as an observer.
Speaking at the meeting, Deputy Foreign Minister Nguyen Quoc Dung assured that Viet Nam will continue necessary assistance for Timor-Leste, including sharing experience in preparation for joining the bloc.
Timor Leste submitted an application for ASEAN membership in 2011, and the ACCWG was formed in 2012 to evaluate the capability and readiness of Timor Leste.
ASEAN now comprises 10 member states, namely Brunei, Cambodia, Indonesia, Laos, Malaysia, Myanmar, the Philippines, Singapore, Thailand and Viet Nam./
By Huong Giang