All countries must comply with int'l law, ICAO regulations
VGP - Activities of all countries must comply with international law, including the 1982 United Nations Convention of the Law of the Sea (UNCLOS 1982) and regulations of the International Civil Aviation Organization (ICAO).
June 09, 2022 9:34 PM GMT+7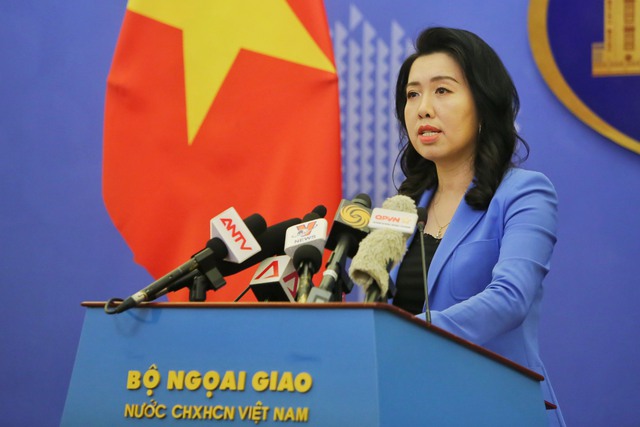 Foreign Ministry Spokesperson Le Thi Thu Hang made that above statement on Thursday when she was asked about Viet Nam's response to reports saying that an Australian aircraft was intercepted by a Chinese aircraft over Viet Nam's Hoang Sa archipelago in the East Sea.
Once again, Viet Nam has sufficient legal foundation and historical evidence proving its sovereignty over the Hoang Sa and Truong Sa archipelagos in line with international law, said Le./.