Action plan on Central Highlands development issued
VGP - The Government has recently issued Resolution 152/NQ-CP (Resolution 152) approving an action plan to implement Resolution 23-NQ-TW of the Poliburo on the orientations for socio-economic development and defence-security safeguarding in the Central Highlands by 2030 with a vision towards 2045.
November 16, 2022 6:09 PM GMT+7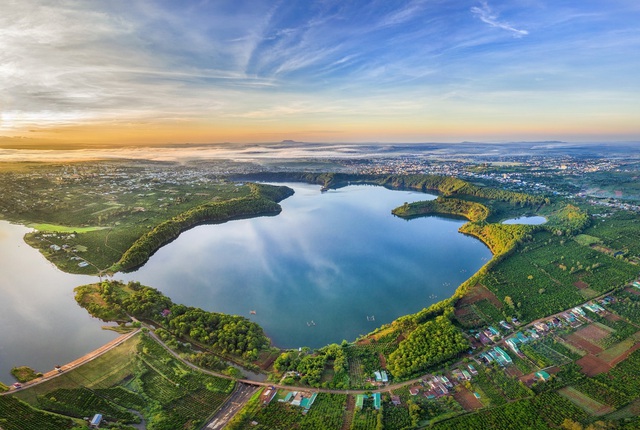 Key norms
The action plan sets specific goals for the Central Highlands, notably an annual average GRDP growth rate of 7-7.5 percent.
By 2030, GRDP per capita will reach around VND 130 million (equivalent to US$ 5,000). The agro-forestry-fishery sector will account for around 29.5 percent of the region's GRDP. Industry and construction accounted for 26.9 percent. Service will make up about 38 percent.
In the 2021-2030 period, growth rate of labor productivity will increase to 6.5 percent while Total Factor Productivity (TFP) will contribute about 39 percent of GRDP.
By 2030, the percentage of trained workers will reach 25-30 percent. The proportion of poor households (under multi-dimensional poverty line) will decline by 1-1.5 percent yearly.
Major solutions
To materialize the aforesaid goals, the Government tasked ministers, ministerial-level leaders, and local leaders to focus on the following contents.
First, they must adopt and implement programs and action plans to realise Resolution 23, accelerate regional economic growth rates, consider agricultural and forestry development as the focus, the manufacturing industry as a driving force, and tourism development as a breakthrough.
Second, the region will develop important transport infrastructures and unique tourism.
Third, transport infrastructure will be developed to connect the region with seaports, domestic and international airports.
By 2030, important roads will be put into use namely Quy Nhon-Pleiku highway, Khanh Hoa-Buon Ma Thuot highway, Gia Nghia-Chon Thanh highway, Tan Phu-Bao Loc highway and Bao Loc-Lien Khuong highway.
Fourth, regulations and policies on regional linkage must be perfected.
The Central Highlands incorporates five provinces namely Dak Lak, Dak Nong, Gia Lai, Kon Tum, and Lam Dong./.