12 enterprises allowed to resume seafood export to Saudi Arabia
VGP - Saudi Arabia has allowed 12 Vietnamese businesses to re-export seafood products into this market, said the Asia-Africa Market Department, under the Ministry of Industry and Trade (MoIT) on September 15.
September 16, 2020 4:24 PM GMT+7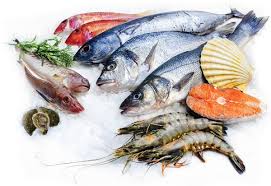 Saudi Arabia allows 12 Vietnamese businesses to resume seafood products exports into this market.
The department said the move opens up a new direction for the domestic seafood industry amid difficulties caused by the COVID-19 pandemic.
The ministry will continue to work with the Saudi Food and Drug Authority (SFDA) toward complete removal of the ban on the import of Vietnamese seafood.
Earlier in January 2018, the SFDA decided to temporarily suspend the import of fish and shrimps from Viet Nam.
The ban, effective from March 1, 2018, was in accordance with the regulatory procedure for fish and other aquaculture export establishments of SFDA, according to a note published on the Saudi Aquaculture Society's website.
The decision came after a delegation of several regulators, including SFDA, Ministry of Environment, Water and Agriculture and Saudi Aquaculture Society conducted an inspection tour in December 2017 to 24 Vietnamese seafood facilities that exported products to Saudi Arabia.
By Thuy Dung