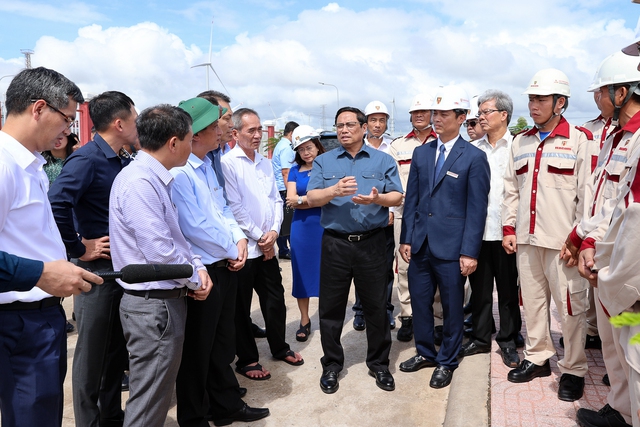 The Government chief made the above statement after inspecting wind power projects in the Southern province of Bac Lieu on Sunday morning.

Given the great potential of renewable energy in Bac Lieu and other localities, the Government has put in place mechanisms to encourage the development of wind and solar power, said the Prime Minister.
He, however, said that the selling prices of wind power in Viet Nam are now higher than in other countries and than energy generated from other sources.
Wind energy technologies are advancing rapidly, leading to remarkable reduction of costs while the State has to build transmission lines with huge volume of investment capital, Pham noted.
He stressed the need to review the prices of wind power in order to ensure the harmony of interests between investors, the State and people.
Pham requested the Ministry of Industry and Trade to continue improving mechanisms and policies on wind and solar power development.
The Government leader also called for accelerating technology transfer and human resource training, and for manufacturing of such products as engines, turbines, and wind turbine blades in an effort to develop the renewable energy sector.
As of November 1, 2021, 84 out of 146 wind power projects came into commercial operation with a combined capacity of more than 3,980 MW, according to the Ministry of Industry and Trade./.