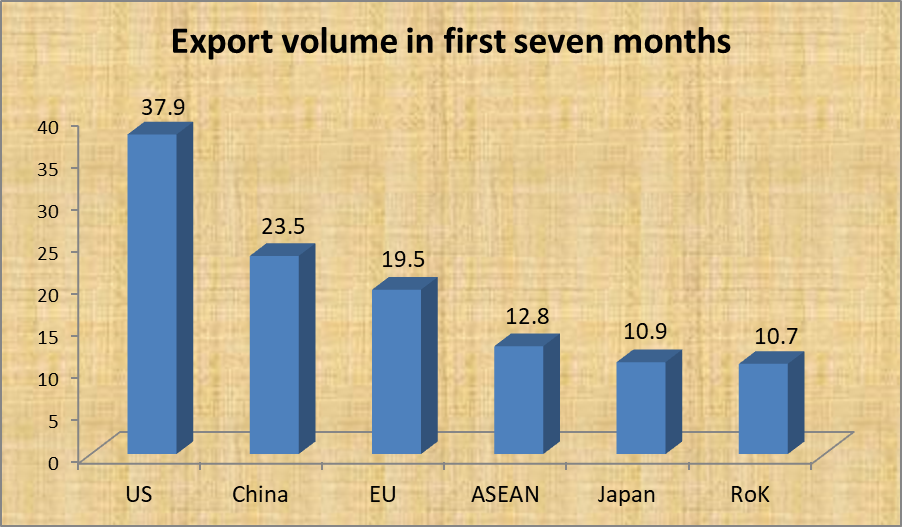 Unit: Billion USD
The export value to these markets amounted to US$115.3 billion.
Specifically, export turnover to the US and China rose by 15% and 18.4% to US$37.9 billion and US$23.5 billion, respectively.
Meanwhile export volume to the EU, ASEAN, Japan and the Republic of Korea respectively dipped by 5.9% to US$19.5 billion, 15.4% to US$12.8 billion, 5% to US$10.9 billion, and 0.4% to US$10.7 billion./.
By Quang Minh