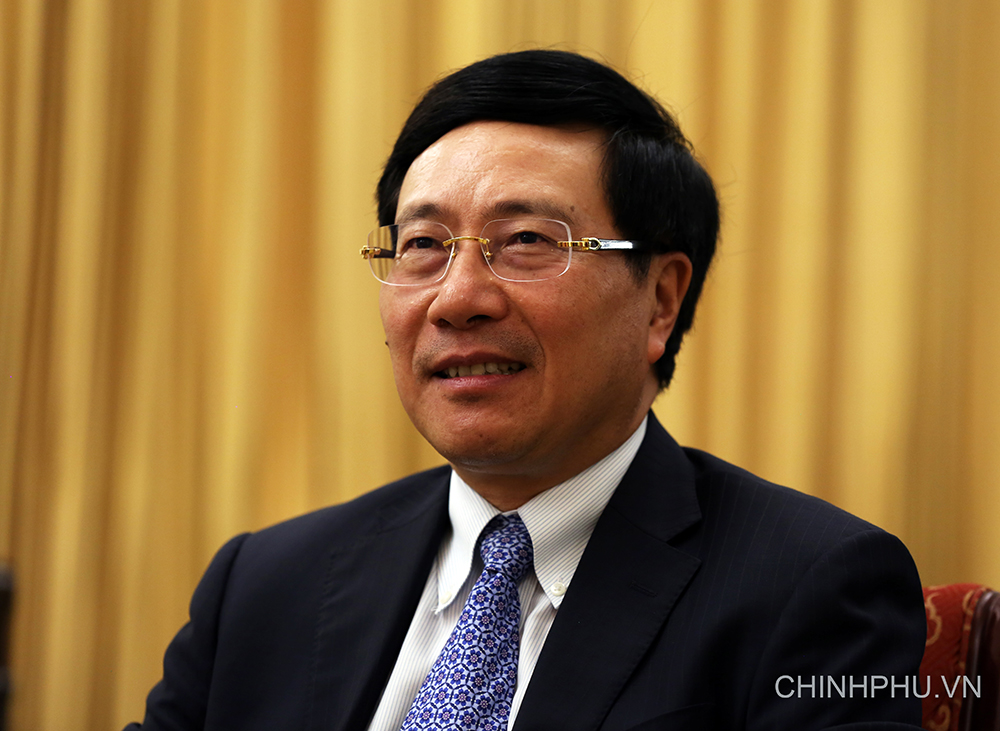 Deputy Prime Minister, Foreign Minister Pham Binh Minh. Photo: VGP
TOP LEADER: VN elected to UNSC, pledging to fulfill membership role
Gov't chief talks about "dual responsibility" after VN elected to UNSC
Expressing his pride after Viet Nam won a non-permanent seat on theSecurity Council with historic number of positive votes (192/193) on Friday night, Minh said Viet Nam will also contribute to promoting adherence of interantional law, settling global isues related to peace and security, children and women among others.
Earlier on Saturday, Prime Minister Nguyen Xuan Phuc said Viet Nam will shoulder "great and dual responsibility" as a non-permanent member of the United Nations Security Council for 2020-2021 tenure and ASEAN Chairmanship 2020.
Phuc wrote that this is an opportunity for Viet Nam to beef up cooperation between the United Nations and regional and sub-regional organizations, including ASEAN, thus contributing to uphold multilateralism for peace and security regionally and globally.
Winning a seat on the United Nations Security Council reflects the position and prestige of Viet Nam on the international arena and makes Viet Nam more confident to continue its cause of comprehensive, intensive and effective international integration.
As multilateralism is facing both challenges and opportunities, the United Nations and especially the United Nations Security Council need to play central role in promoting multilateralism with the involvement of all countries, including medium and small countries.
It is also an opportunity for Viet Nam to further substantiate bilateral ties with foreign countries and partners around the world, Phuc wrote.
Meanwhile, on behalf of the Party, State and people of Viet Nam, Party General Secretary and State President Nguyen Phu Trong extended sincere and deepest thanks to the United Nations member countries for having supported and voted for Viet Nam to the Security Council for the second time.
This reflects the high credit of the international community to Viet Nam's role and contributions to common works at regional and global scales as well as the country's rising position and prestige on the international arena, he said.
Viet Nam vows to continue pursuing the foreign policy of independence, self-reliance, diversification and multi-lateralization of external relations, active and proactive international integration, being a trusted friend, partner and responsible member of the international community, Trong affirmed.
The country also commits to promoting adherence to the United Nations Charter and international law, contributing to the joint efforts of the international community for peace, cooperation and development./
By Huong Giang