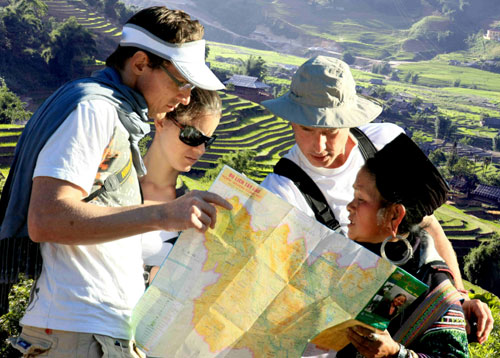 Foreigners visit Sapa – Illustration photo
Of the figure, 1.8 million were foreign holiday makers, up 11.2% year on year. Over 83% of foreign tourists visited the country by air.
In June alone, Việt Nam catered for 446.900 foreign visitors, up 19% against the same period last year, according to the latest data, released by the General Statistics Office and the Việt Nam National Administration of Tourism.
In the first half, the number of visitors from Cambodia surged 77.4%, China, 51.5%, Malaysia, 16.7%, Japan, 11.7%, and France, 8.5%./.
By Khánh Phương