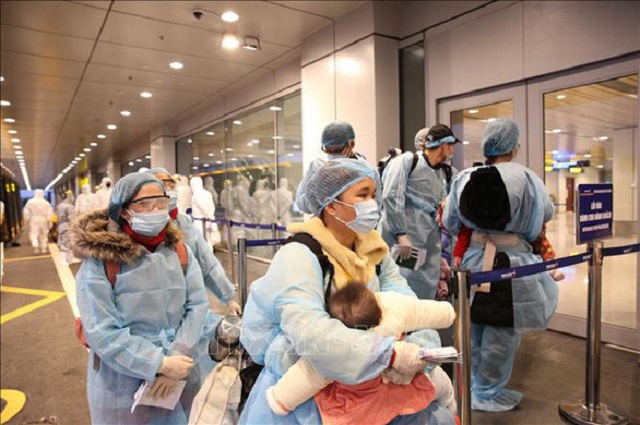 Illustrtion photo
The lastest patient, a three-month-old baby, is the 10th nCoV patient confirmed so far in the northern province of Vinh Phuc.
After the baby's grandmother was tested positive for the virus, the local disease monitoring centre made a list of the people who contacted with the patient, including the baby and her mother.
On January 28, the baby was brought to her grandmother's house and kept there for four days.
On February 6, she showed symptoms such as coughing and runny nose.

The local disease monitoring centre took her blood sample for testing and the result was positive for the virus.
The baby is currently in quarantine with her mother at a general clinic in Binh Xuyen Distict. Both are in a stable condition.
Among confirmed nCoV patients in Viet Nam, six had fully recovered and been discharged from the hospital as of Monday./.
By Vien Nhu