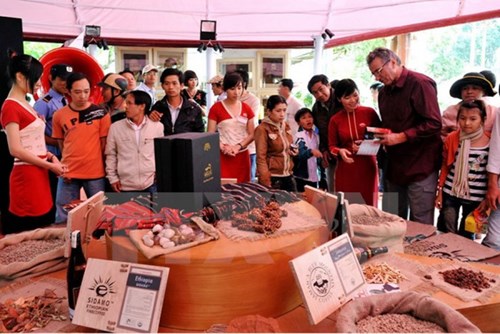 Illustration photo
On display at the expo are techniques for planting, processing and preserving tea and coffee and materials and products from countries around the world.
Participants are focusing on highlighting their unique characteristics in making coffee and tea, and tea and coffee enjoying culture in their countries to increase attractiveness and create more investment cooperation opportunities for businesses.
Vietnamese Ambassador to Singapore Tao Thi Thanh Huong said the event will help promote exports of Vietnamese goods to the market, contributing to the balance of the bilateral trade.
It also supports domestic firms, especially those operating in the fields of manufacturing and processing farm produce, she added.
Within the framework of the event, seminars and discussions with experts will be held, aiming to update enterprises on development trends, as well as difficulties and challenges facing the regional tea and coffee industry.
The global demand for coffee is projected to increase to 10 million tons by 2020. The Southeast Asian region is forecast to become a promising market for tea and coffee enterprises.
The three-day event draws the participation of 250 businesses from 28 countries and territories worldwide.
By Vien Nhu