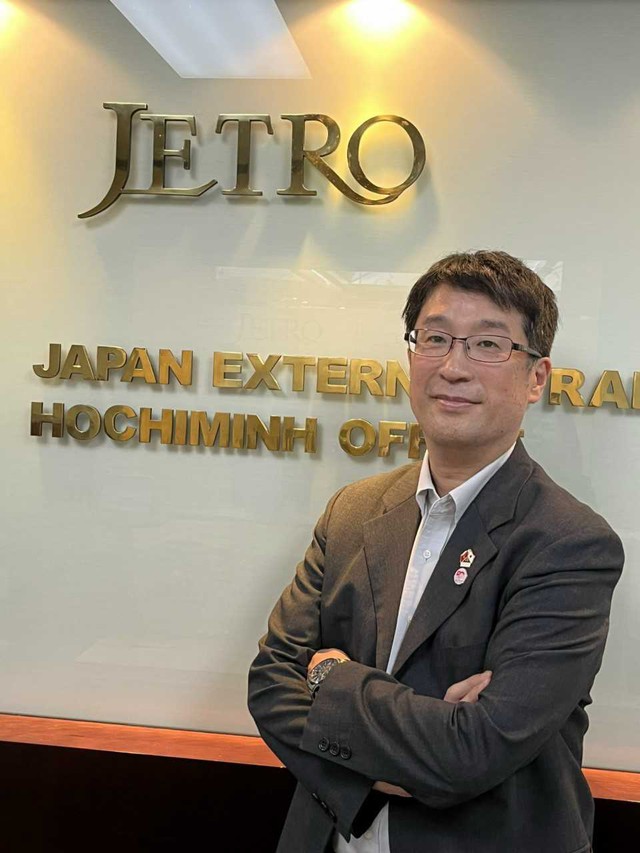 The JETRO Chief Representative made the statement after Viet Nam launched a number of new visa policies, including extending visitor e-visas' validity for foreigners entering the nation from 30 to 90 days, granting e-visas to all foreign arrivals from mid-August, and increasing temporary residence of citizens from 13 countries (including Japan) to 45 days.
In Jan-Jul. 2023, the visitor from Japan is 283,668 which is 617% more than in the same period of the previous year. However, compared to the same period in 2019 before COVID, it is only 54 percent.
Therefore, the simplification and lengthening of visas, introduced on August 15, will undoubtedly have a positive impact, especially for business travelers, which is expected to increase in September, after the summer vacation in Japan.
As this year marks the 50th anniversary of the establishment of diplomatic relations between Japan and Viet Nam, and with various events scheduled, especially in September, we expect the number of business travelers to continue to increase steadily.

Currently, there are approximately 460,000 Vietnamese working in Japan, which is the biggest figure by country.
"Through communication with these people, we hear that interest in Viet Nam tourism is growing in Japan," he added.
Mr. Matsumoto Nobuyuki suggested that the The Viet Nam National Authority of Tourism will actively engage in promotional activities in Japan in order to turn this momentum into numbers.
As we celebrate our 50th anniversary, we are preparing a variety of events from September to strengthen bilateral economic ties.
For example, business matching Japanese companies with Vietnamese startups is an area of particular focus, with events scheduled to be held in both Ha Noi and Ho Chi Minh City in September, and then in November, JETRO will hold "Fast Track."
In this event, Vietnamese companies (VinGroup, FPT Group, and MOMO) and Japanese companies (Tokyu Group, Money Forward, and Fujikin) will set challenges and startups will compete with each other to solve them. Other projects are aimed at promoting bilateral trade and investment in Japan, and we hope to contribute to building a new Japan-Viet Nam relationship through these projects.
The Chief Representative said that the high interest of Japanese investors in Viet Nam has been introduced in various places in the past.
However, in the south, especially in Ho Chi Minh City, there are no vacant industrial parks, and even if they wanted to invest, they are still unable to do so. In addition, the time and cost required to obtain various permits and licenses may cause some investors to give up on their investment. In order to attract further investment, steady development of industrial parks and highly transparent and predictable administrative procedures are required.
On the other hand, for local communities, this is an opportunity to attract Japanese companies, but in order to do so, it is necessary to create a town where Japanese engineers would want to live. While inexpensive labor and the development of attractive industrial parks are important, the development of hospitals where medical examinations can be conducted in English, international schools, and the availability of Japanese goods and foods will also have a significant impact on investment decisions.
For example, the example of Becamex Tokyu's development in the new city of Binh Duong Province may be a good reference./.