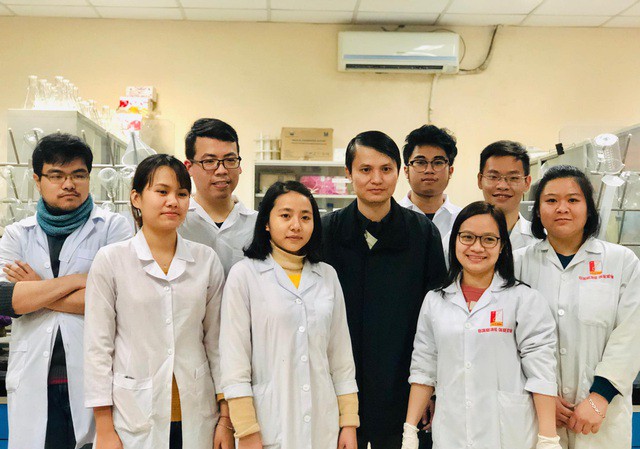 The group of scientists
The Reverse Transcription Loop-mediated Isothermal Amplification (RT-LAMP) test kits, developed by a group of scientists from Ha Noi School of Biotechnology and Food Technology, amplify the ribonucleic acid (RNA) of pathogens to identify them.
A test by the new kits would cost VND350,000 (US$15), while one with the RT-PCR kit costs around VND1 million (US$43), Le Quang Hoa, the lead scientist, said at a conference Saturday.
The scientists began working on developing the new kits after the 2019-nCoV's genome sequence was published on the GenBank sequence database on January 13.
Earlier on February 2, the National Institute of Hygiene and Epidemiology said Friday that it had successfully grown and isolated the novel coronavirus (nCoV), paving the way for fast diagnosis of the virus.
The success will allow lay foundation for the scientists to research and develop a vaccine for the virus and to design more effective preventive measures in the future.
According to the Ministry of Health, the nCoV epidemic has claimed 910 deaths and sickened 40,620 others across the globe as of 4:00 pm on Monday.
In Viet Nam, there have been 14 confirmed infection cases and half of them have been cleared of the virus and discharged from hospital, said the ministry./.
By Kim Anh