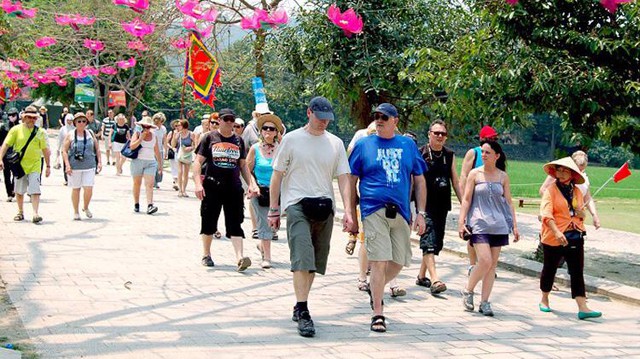 The figure for the first half of this year jumped by 9.3 times from the same period in 2022, however, it is still just about 65.7 percent of the total foreign visitors to Viet Nam in the same period in 2019 when the pandemic yet broke out.
Of this total, the number of air, road and sea travelers were estimated at 4.9 million, 633,500 and 55,100, respectively.
During January-June, tourists from Asia make up the largest group of foreign arrivals in Viet Nam with 4.191 million, followed by those from Europe (695,300), America (473,300), Oceania (202,300) and Africa (12,400).
Viet Nam set sight on welcoming eight million foreign tourists this year so the January-June number accounted for 70 percent of the year's target.
In the reviewed period, the GSO also reported that nearly 2.4 million Vietnamese travelled aboard, 4 times higher than the same period last year./.