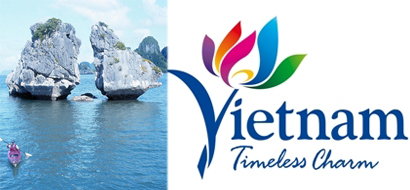 The strategy aims to promote Viet Nam as a leading and attractive destination that meets the demand of high-spending and long-stay vacationers.

The sector targets to serve 18 million international visitors and 130 million domestic tourists, maintain annual growth rate of 8-9 percent by 2025.
By 2030, the sector expects to handle 35 million foreign travelers, 160 million local holidaymakers with yearly growth rate of 4-5 percent.
In pursuance of the above targets, national tourist destinations are urged to promote the core value of Viet Nam's tourism brand associated with potentials, national advantages, cultural identities, signature cuisine, ancient heritages, friendly people and beautiful natural landscapes in a bid to bring unique travel experiences to visitors.
The strategy reads that the sector will continue to promote tourism brand under the "Viet Nam – Timeless charm" slogan, diversify types of marine tourism products.
The Southeast Asian country will also boost night-time economy and new types of medical tourism, agritourism, industrial tourism, sports tourism, educational tourism.
The nation looks to reach out to emerging markets like India and countries in the Middle East in the 2022-2025 period./.