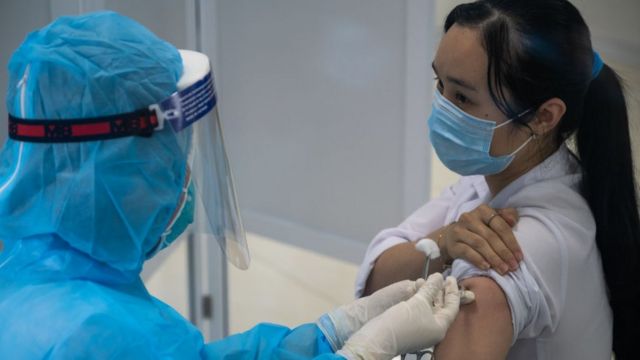 Illustration photo
This is the second batch of vaccine that Viet Nam gets from the COVAX Facility. The first shipment of 811,200 doses arrived in Noi Bai International Airport in Ha Noi on April 1.
Viet Nam began COVID-19 vaccination program on March 8 with health workers among the top priority groups after the Southeast Asian country imported 117,600 doses of the AstraZeneca vaccine that arrived late February.
The Vietnamese Government said it would acquire 150 million jabs for its free vaccination program, including both those directly purchased and doses obtained via the COVAX Facility.
So far, 887,700 people have been vaccinated as of May 12, reported the Ministry of Health.
Earlier on May 7, the ministry reported the first death of a female health worker after getting the first shot of AstraZeneca vaccine.
The 35-year-old health worker in the southern province of An Giang died from allergic reaction known as anaphylaxis. "This is a very rare case in the vaccination against COVID-19," the ministry said in the statement.