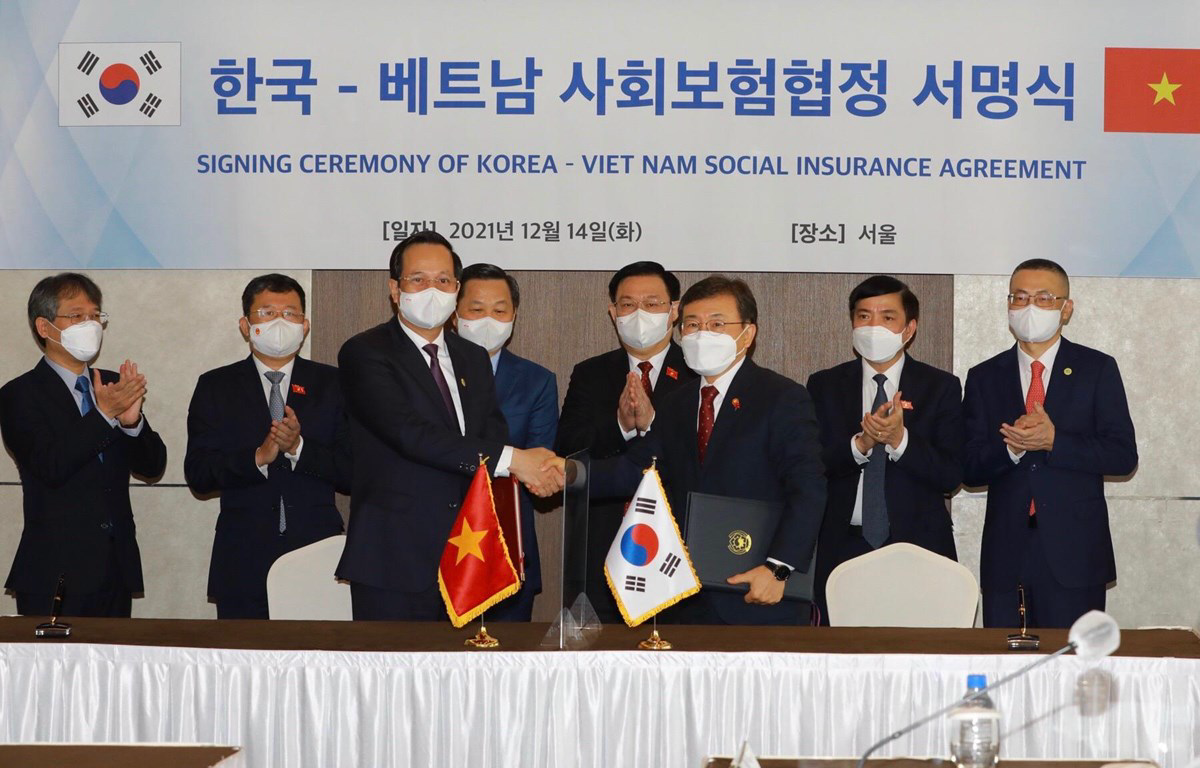 Minister of Labor, Invalids and Social Affairs of Viet Nam Dao Ngoc Dung and Minister of Health and Welfare of the Republic of Korea (RoK) Kwon Deok-cheol sign an agreement on social insurance in Seoul, the RoK, December 14, 2021 - Photo: VNA
Chairman of the National Assembly Vuong Dinh Hue who is on official visit to the RoK, witnessed the signing ceremony.
The agreement, signed in the context that there is an increasing number of Vietnamese laborers working in the RoK and vice versa, aims to avoid paying double taxation of social insurance.
Under the agreement, both countries will mutually recognize the time of payment of social insurance premiums.
When the agreement becomes effective, the rights on social insurance of Vietnamese laborers working in the RoK as well as Korean laborers working in Viet Nam will be guaranteed by the two nations' laws.
The agreement is expected to make active contributions to ensuring social security and creating favorable conditions for laborers to get access to employment opportunities.
By Thuy Dung