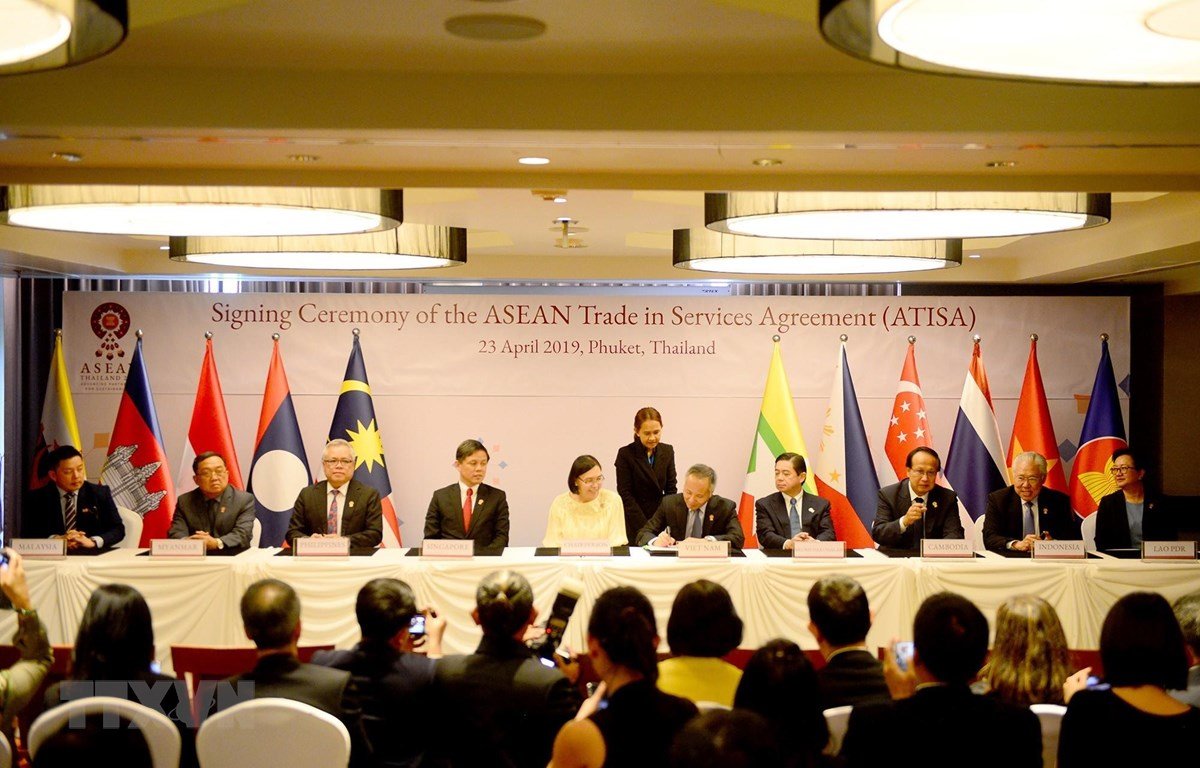 The signing ceremony of the ASEAN Trade in Services Agreement (ATISA) takes place on April 23, 2019 in Phuket, Thailand
The Government tasked the Ministry of Planning and Investment to take prime responsibility and coordinate with relevant ministries and agencies in organizing the implementation of the agreement.
ASEAN has pursued services liberalization since 1995, by expanding the scope and coverage of its commitments in the ASEAN Framework Agreement on Services (AFAS) that was used to guide services liberalization.
The shift from AFAS to ATISA in 2019 is envisaged to advance services liberalization, and ultimately closer regional economic integration, because of the adoption of the "negative" listing approach which assumes that all sectors are liberalized unless otherwise specified.
The agreement affirms ASEAN's commitment to free and open trade and regional economic integration, against the present multifaceted challenges of trade tensions, global pandemic and economic uncertainties.
The agreement mandates ASEAN Member States to transition their existing Schedules of Commitments under the AFAS based on a positive list approach, into Schedules of Non-Conforming Measures based on a negative list approach within specific timelines.
There are three sectoral annexes under the ATISA, namely; Annex on Financial Services, Annex on Telecommunication Services; and Annex on Air Transport Ancillary Services. These annexes include sector-specific obligations intended for deeper commitments and strengthened regulatory cooperation.
When fully implemented by all ASEAN Member States, the ATISA will make up the third and final part of the "troika" of ASEAN Agreements, along with the ASEAN Trade in Goods Agreement (ATIGA) and ASEAN Comprehensive Investment Agreement (ACIA). These agreements seek to improve ASEAN's economic and sectorial integration.
Services is an increasingly important sector in ASEAN economies, accounting for 50.6 percent of ASEAN's GDP in 2019./.
By Huong Giang