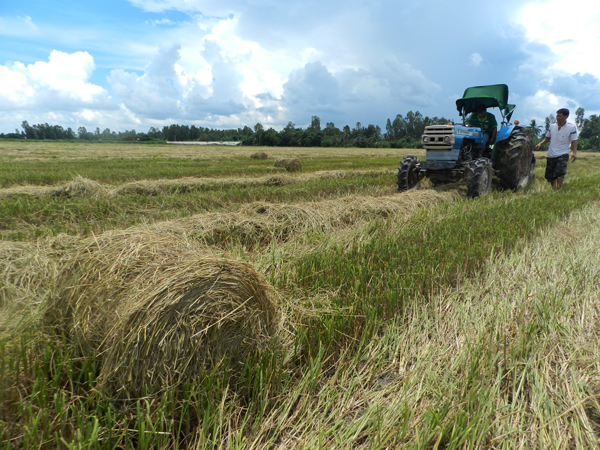 By 2025, the total methane emission volume should not exceed 96.4 million tons of CO2 equivalent, a decrease of 13.34 percent from 2020.
The limits on CO2 emissions will be applicable to such areas as cultivation (42.2 million tons), animal husbandry (16.8 million tons), solid waste management and waste water treatment (21.9 million tons), oil and gas exploitation (10.6 million tons), coal mining (3.5 million tons) and fossil fuel consumption (1.3 million tons).
In November last year, Vietnamese Prime Minister Pham Minh Chinh attended and delivered remarks at the launch of the Global Methane Pledge under the co-chair of U.S. President Joe Biden and President of the European Commission (EC) Ursula von der Leyen in Glasgow, the UK.

He thanked the organizing board, the U.S. President, and the EC President for inviting Viet Nam to take part in the Global Methane Pledge initiative.
The Vietnamese PM pointed out that methane is a result of unscientific and unsustainable production, use, and waste treatment, leading to global warming. Given this, all people should stay united and unanimous and join hands to reduce methane emissions.
The pledge to reduce global methane emissions was signed by nearly 90 countries, aiming to reduce the potent greenhouse gas methane by 30 percent by 2030 compared to the 2020 level.
According to the UN, steep cuts in methane emissions, this decade could help the world avoid 0.3 degrees Celsius of warming by 2040.