The delegation secured 136 golds, 105 silvers and 114 bronzes. This result exceeded their initial target of up to 120 golds.

In the last day, athletes won 12 golds and set records from different sports.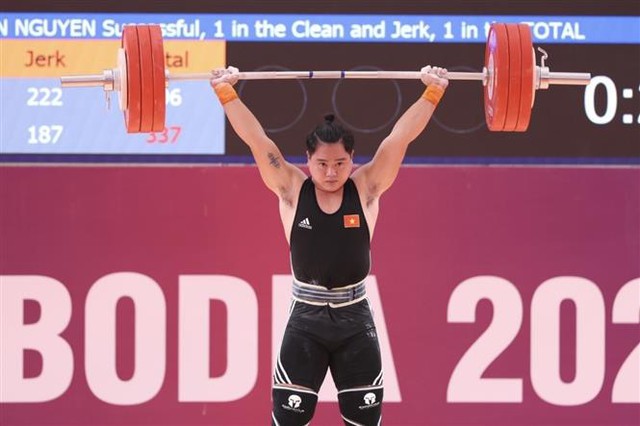 The most successful competitor was weightlifter Nguyen Quoc Toan in the men's 89kg class.
In his first time at the SEA Games, Toan not only topped the podium but also set three records.
He made 155kg in snatch, 190kg in clean and jerk and 345kg in total, all were new height of the region.
His teammate Tran Dinh Thang championed in the men's over-89kg category.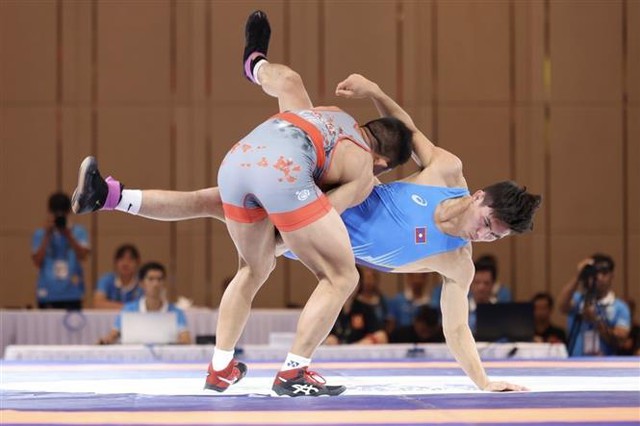 Wrestling team took four golds by Ngo Van Lam (men's 92kg), Nguyen Xuan Dinh (men's 65kg), Ngo The Sao (men's 70kg) and Can Tat Du (men's 74kg).
Kick boxing athletes Nguyen Xuan Phuong won in the men's full contact 60kg and Nguyen Hoang claimed gold in the men's K1 67kg.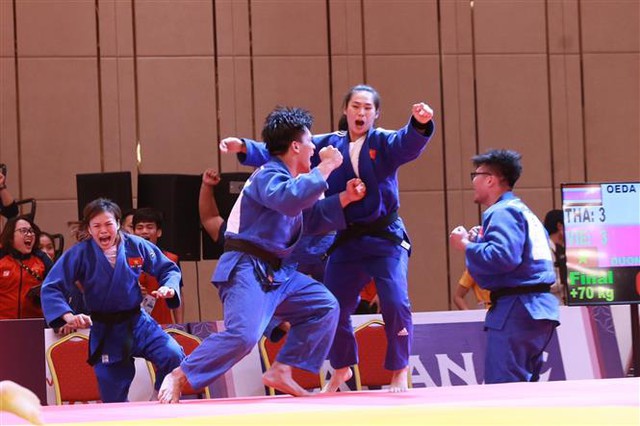 Other gold medalists were Tran Huynh Nhu in dance sports, men's foil team, judo mixed team and traditional boat racers.
Athletes also bagged silvers and bronzes in table tennis, arnis and football.
The outstanding performance of athletes helped the delegation to lead the medal tally since the fourth official day of the Games.
It was the first time that Viet Nam was in the highest position in a Games organised on away ground. Previously, the delegation was on top twice in 2003 and 2022 when SEA Games were held in Viet Nam.
Thailand placed second with 108 golds and Indonesia was third on 85.
The hosts could not enter top three but they made up a record of 81 golds which was nine times more than what they did in the previous Games in Viet Nam.
"This is our best SEA Games when we competed abroad," said Hoang Quoc Vinh, head of the Elite Sport 1 Department of the Viet Nam Sports Administration.
"We have done better than the target that we set for the Games. It is great effort from the athletes, coaches, experts and staff."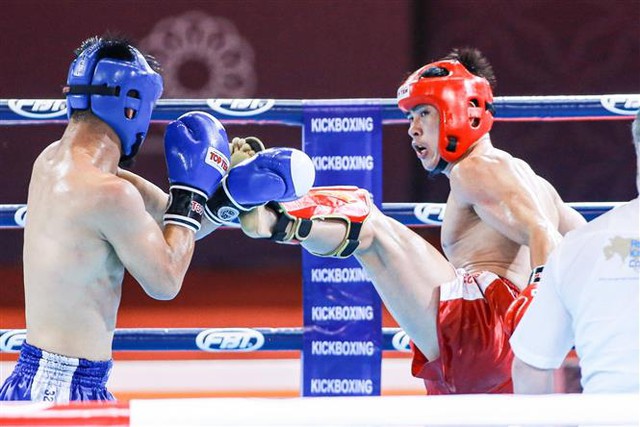 Vinh said Viet Nam earned high number of medals in all groups of sports for Olympics, Asian Games and SEA Games. Many athletes showed their remarkable performance such as runner Nguyen Thi Oanh with four golds; swimmers Tran Hung Nguyen with three golds, Pham Thanh Bao with two golds and two records; weightlifters Tran Minh Tri and Nguyen Quoc Toan and table tennis mixed pair. Many teams did good job, winning more golds than expected.
Among teams, the finswimmers were the best as they took 14 golds, followed by wrestlers with 13 and athletics with 12. Judo artists with eight golds and swimmers with seven titles were also successful.
Viet Nam sent athletes to compete in Cambodian traditional sports such as kun bokator, kun Khmer and ouk chaktrang. Despite short time of practice, they won impressive results.
The delegation also made two first wins in the women's 3x3 basketball and men's individual golf.
The women's football team made history with the fourth consecutive time winning the Games trophy.
According to Ngo Ich Quan, head of the Elite Sport 2 Department, the Viet Nam's achievement resulted from long and careful preparation. Athletes were given strong support and investment from both the government and social resources./.