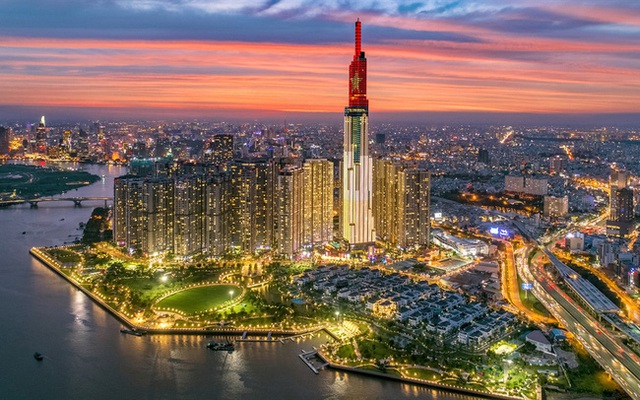 Knight Frank defines a "super-rich" as someone with a net worth of US$30 million after deducting all loans.
With a fast growth rate, Viet Nam is considered one of the brightest investment destinations of the super-rich in the region. Cities, coastal areas and rural areas of Viet Nam always have a high potential for real estate investors.
Compared with major cities, Ho Chi Minh City ranks third in affordable luxury apartments, after Sao Paulo (Brazil) and Cape Town (South Africa). This makes the biggest economic locomotive of Viet Nam an attractive destination for real estate investors.
Knight Frank calculates, with a million dollar, you can buy up to 162 m2 of luxury real estate in Ho Chi Minh City compared to 35 m2 in Singapore.
"In 2022, we see a high level of interest from foreign investors in the commercial real estate market in Vietnam, most of which comes from private capital", Knight Frank Viet Nam's managing director, Alex Crane, said.
According to Mr Alex Crane, this trend will continue in 2023. However, domestic real estate valuation will also be subject to competitive pressure from all over Asia.
The reason is that private investors can make the most use of opportunities from other developing economies or developed markets with advantages over Viet Nam regarding safety and profitability.
Also, according to Knight Frank's report, France, Spain, Italy, the UK, and Greece are the top 5 real estate investment destinations favored by the world's super-rich. Particularly for the Asia-Pacific (APAC) region, commercial real estate is very popular with the super-rich.
The Wealth Report notes 2022 as the year with the second-highest volume of commercial real estate investment from private investors, capitalization from revalued properties and favorable exchange rates./.