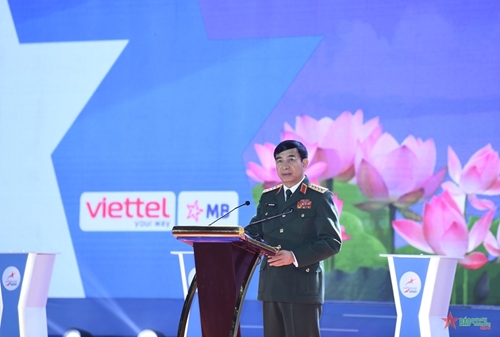 The Ministry of National Defense of Viet Nam is honoured to welcome Leaders, Senior Officers and Delegates of Defense Ministries, Militaries, and State Management Agencies for defense industry, delegates and representatives of defence industry corporations and enterprises from the region and around the world who attend the Viet Nam International Defence Expo 2022.
Upon the approval of the Government of the Socialist Republic of Viet Nam, with the support from ministries, agencies and the authority of Ha Noi capital city, the first ever Expo held by the Ministry of National Defense of Viet Nam is an important event for enhancing international integration, strengthening defence relations and developing cooperation with all countries. The Expo is an ideal destination for local and international defense manufacturers, units and agencies of armed forces to exchange experience, promote cooperation for product supply and development and technology transfer.
We hold high expectations that the Expo will be a place for high-level leaders of Defence Ministries and Militaries around the world to meet and discuss not only defence and security matters, but also other relevant issues to foster cooperation and mutual understanding in order to jointly foster and safeguard peace and stability in the region and the world.
On this occasion, on behalf of the Ministry of National Defence of Viet Nam, I sincerely thank all local and international delegates, defense industry corporations and enterprises for joining the Expo. I wish you all good health and happiness, and a great success to the Viet Nam International Defence Expo 2022!
General PHAN VAN GIANG
Minister of National Defense of the Socialist Republic of Viet Nam