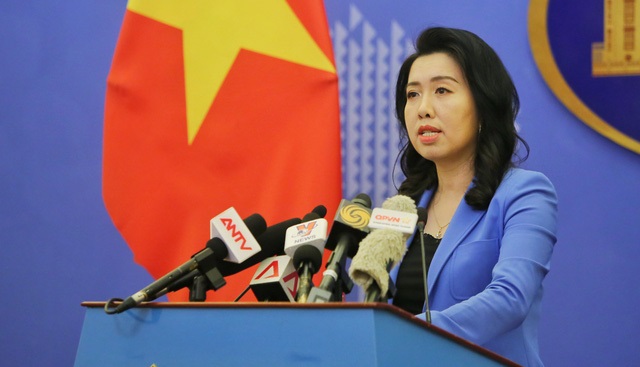 Le made the above statement on Friday in response to reporters' query on Viet Nam's reactions to recent developments in Ukraine.

She stated that Viet Nam calls on parties concerned to exercise self-restraint, abide by the United Nations Charter and the fundamental principles of international law, avoid the use of force, protect civilians, and continue dialogues to seek peaceful solutions, thus contributing to ensuring peace, security, stability, and cooperation across the region and the world.
Viet Nam requests that the safety of lives, property as well as legal rights and interests of Vietnamese citizens and businesses in Ukraine be ensured, Le stressed.
Vietnamese diplomatic missions in Ukraine are coordinating closely with domestic authorities and stand ready to take measures to protect the Vietnamese community there, said Le./.