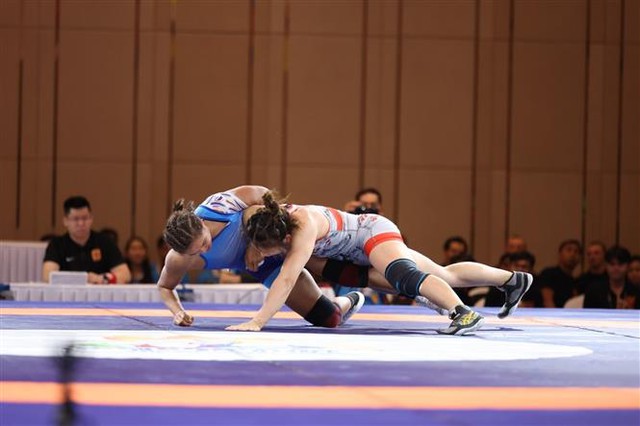 As one of the strongest team in the region, Viet Nam proved its power winning all six women's freestyle categories.

Lai Dieu Thuong overcame rivals from Laos and Cambodia to take the first gold in the 68kg.
Dang Thi Linh grabbed two wins over Indonesian and Singaporean competitors to take the 76kg gold.
Nguyen Thi Xuan won in the 50kg while Nguyen Thi My Trang championed the 57kg. Tran Anh Tuyet triumphed in the 59kg before Nguyen Thi My Hanh took gold in the 62kg.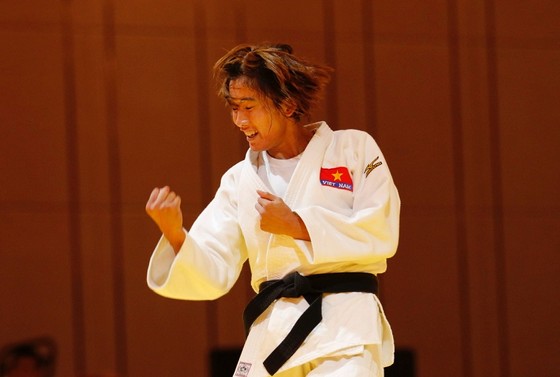 After two days of wrestling, Vietnamese athletes bagged nine golds.
"I am pleased with their achievement. My players face with more difficulties than in the previous Games because ASEAN countries have strongly invested in wrestling to improve their quality," said coach Ta Dinh Duc.
"However, we have good preparation and plans for this Games and we still take high results," he said.
Judo martial artists also made outstanding performance with four golds.
Nguyen Nhac Nhu An won in the women's 44kg. Nguyen Thi Thanh Thuy defended her title in the women's 52kg. Hoang Thi Tinh claimed her third gold in the third SEA Games in the women's 48kg. The last gold went to Le Anh Tai in the men's 90kg class.
The judo fighters took seven golds, four more than their target. The team will have chance to take more title as they will compete in the team event.
Martial artists also brought golds from kick boxing by Nguyen Thi Hang Nga (women's full contact 48kg) and Le Thi Nhi (women's light contact 50kg).
Vu Thi Thanh Binh secured a gold in the women's live stick 55kg in arnis.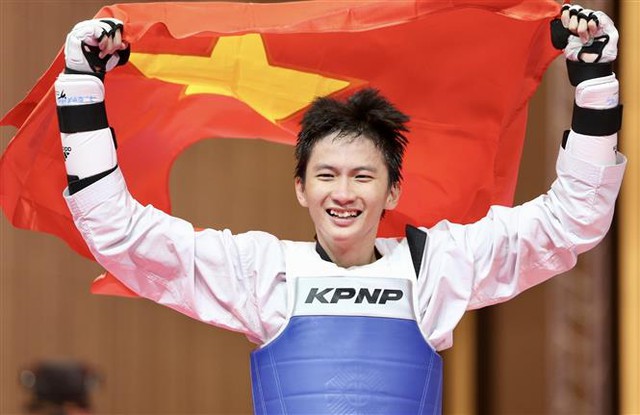 Pham Dang Quang won in the men's 63kg of taekwondo to make a special milestone of Viet Nam in the 32nd Games.
It was the 120th gold which helped Viet Nam completed its target set to ensure the country in the Cambodian Games top three.
However, Vietnamese athletes did good job. They continued winning in other sports on May 15.
Fencers topped the podium of the men's sabre team event. The sepak takraw team won the women's doubles title after 20 years.
Viet Nam also earned silvers and bronzes in other sports including esports, weightlifting and Chinese chess.
With 17 golds in the penultimate day, Viet Nam had total of 124 golds to place No 1 in the medal tally.
The team still has more golds in the last day as athletes are in finals of table tennis; arnis, judo, wrestling and weightlifting.
Thailand was in second place with 93 golds and Indonesia was third on 74./.