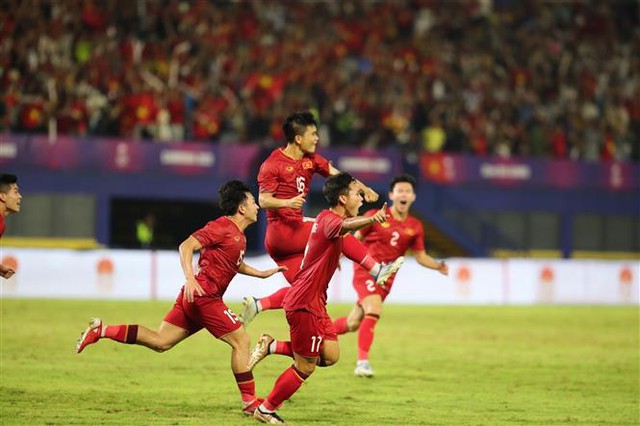 Thailand got off to a fine start with Achitpol Keereerom giving them the lead in the second minute.

Viet Nam fought back but had to wait till the 53rd minute for the equaliser, with Le Quoc Nhat Nam drawing them level.
Viet Nam also had several threatening chances for more goal but Khuat Van Khang and Nguyen Thai Son could not score.
Thailand topped Group B ahead of defending champions Viet Nam on goal difference with both sides accumulating 10 points from four matches.
Viet Nam will play Group A winners Indonesia in the semi-finals while Thailand will meet Myanmar on May 13.
"It was a good match of Viet Nam. I gave the substitutes opportunities to show their abilities while I can rest key players for the semi-finals. Their performance pleased me. They did not give up after conceding an early goal but try to play for an equalizer," said Vietnamese coach Philippe Troussier.
The French said conceding a goal was part of the game. In many cases, it was due to players' mistakes and because your rivals were strong.
On his side, coach Issara Sritaro said he was pleased with the 1-1 draw. However, players play well in the first half but could not maintain at peak in the second one.
He said if Thailand could meet Viet Nam again in the final, his team would be different.
Thailand will meet Myanmar in the semi-finals on Saturday while Viet Nam will play Group A winners Indonesia.
Troussier said it would be a challenge for Viet Nam because Indonesia has been strongly invested in women's football. Players are taken care from young age. Many of them are playing abroad.
"We will have one day practising before the semi-finals. We will prepare for best fitness and performance," he said./.