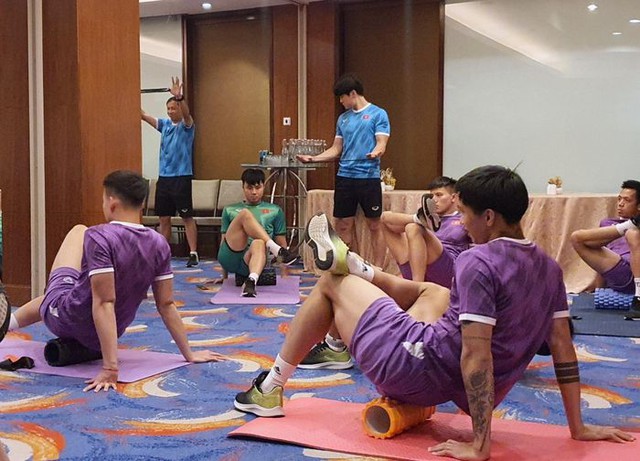 The two-time champion advanced to the last-four round after beating Myanmar 3-0 on January 3 at the My Dinh Stadium in Ha Noi.

It took the host just eight minutes to break the deadlock when Nguyen Van Quyet low cross was turned into goal by Myanmar defender Kyaw Zin Lwin.
It was 2-0 for Viet Nam in the 27th minute when Nguyen Tien Linh made good on the cross from Doan Van Hau to beat Myanmar goalkeeper Tun Nanda Oo.
Chau Ngoc Quang's straight shot in the 73rd minute brought him first goal for the national team while gave Vietnam the full points to win Group B.
Viet Nam topped the group with 10 points, earning three wins and one draw. Meanwhile Indonesia were second in Group A with the same statistics.
"Vietnamese players did their best to be undefeated team and keep their net safe in the group phrase," said Park at the post-match briefing.
"It is worthy result for what they have performed and it will motivate them in the semi-finals. Now, it is time to focus on the next rival, Indonesia," said Park who set a record of having his net clean in the group round in three AFF Cup editions in a row.
The South Korean coach affirmed that Indonesia was a difficult rival especially when they play on home soil with strong support of local fans.
However, he was confident to have a positive result as under his management Viet Nam has not lost to Indonesia in five years.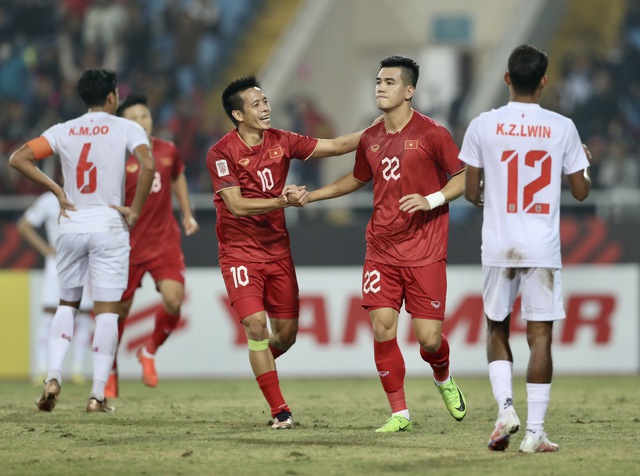 Under Park, Việt Nam played Indonesia three times. They won twice at the 2022 World Cup qualification round and drew once at the AFF Cup in 2020.
"Since I have been head coach of Viet Nam team, I have not lost to them. They are tough but Viet Nam can beat them," he said.
Park and his men arrived in Jakarta on December 4. Their first training at the Gelora Bung Karno was cancel because of a heavy rain. Players had to practise in their hotel.
The Viet Nam Football Federation (VFF) asked the Indonesian Football Association (PSSI) to ensure safety of players before, during and after the match. PSSI confirmed this request.
VFF also asked the Viet Nam Embassy in Indonesia to help support the team during their time in Jakarta.
Earlier, a bus, carrying onboard Thailand's players, coaches, and officials, was attacked by Indonesian supporters before entering the Bung Karno Stadium on December 29. As a result, the window of the bus got cracked.
On the host side, coach Shin Tae-yong said his team would prepare well for the match and he hoped Indonesian supporters would come to cheer the team for a win.
Organisers said the Bung Karno Stadium would welcome about 70 per cent of their capacity. It means that about 54,000 supporters can enter the field.
The match will be kicked off at 4.30pm and will be live aired on VTV channels./.