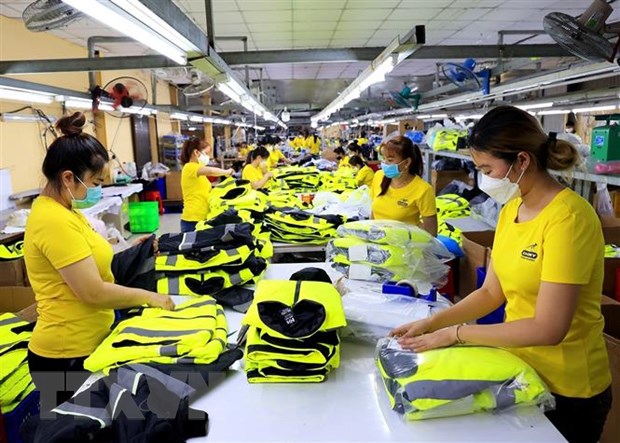 Analysis data of the Viet Nam Trade Office in Australia shows that many essential export products of Viet Nam continue to witness high growth in the context of many challenges.
Specifically, export of machinery, equipment, tools and spare parts increased by 62.1 percent; footwear by 41.3 percent; textiles by 26.3 percent; aquatic products by 37.3 percent; iron and steel of all kinds by 102.9 percent; coffee by 62.53 percent; electric wires and cables by 81.2 percent.
On the other hand, Australia remains an essential supplier of raw materials for domestic production, such as coal, cotton, ores, other minerals, and wheat.
The amount of the above goods accounts for about 80 percent of imports from Australia.
The Head of the Viet Nam Trade Office in Australia, Nguyen Phu Hoa, assessed that industry structures of Viet Nam and Australia complemented each other, helping the two economies enhance their advantages instead of competing.
In the past year, bilateral trade goals have been achieved quickly. Viet Nam becomes Australia's 10th largest trading partner for the first time, and Australia is currently Viet Nam's 7th largest trading partner.
Economic experts said the potential for trade growth between Viet Nam and Australia is immense. Taking advantage of the advantages of the signed Free Trade Agreements continues to open up opportunities for cooperation between the two countries in many new fields./.