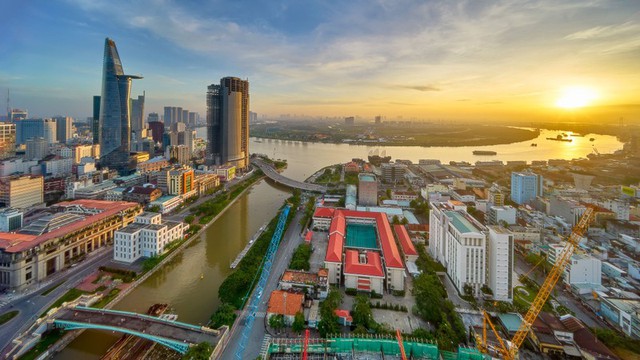 With a gross domestic product of US$363 billion and a population of 98.2 million people, Viet Nam is densely populated and growing quickly, with about one third of the population living in bustling cities.
Viet Nam has been striving to enhance international integration by joining the World Trade Organization in 2007 and signing the Comprehensive and Progressive Agreement for Trans-Pacific Partnership.
It is also a member of the United Nations, the ASEAN Regional Forum, and the Asia-Pacific Economic Cooperation Forum, among other international organizations.
The U.S. still took the lead among the most powerful countries, followed by China and Russia.
U.S. News & World Report named the U.S. the world's most dominant economic and military power.
In addition, its cultural imprint spans the world, led in large part by its popular culture expressed in music, movies, and television.
In Southeast Asian region, Singapore is the most powerful country, standing at the 26th position./.