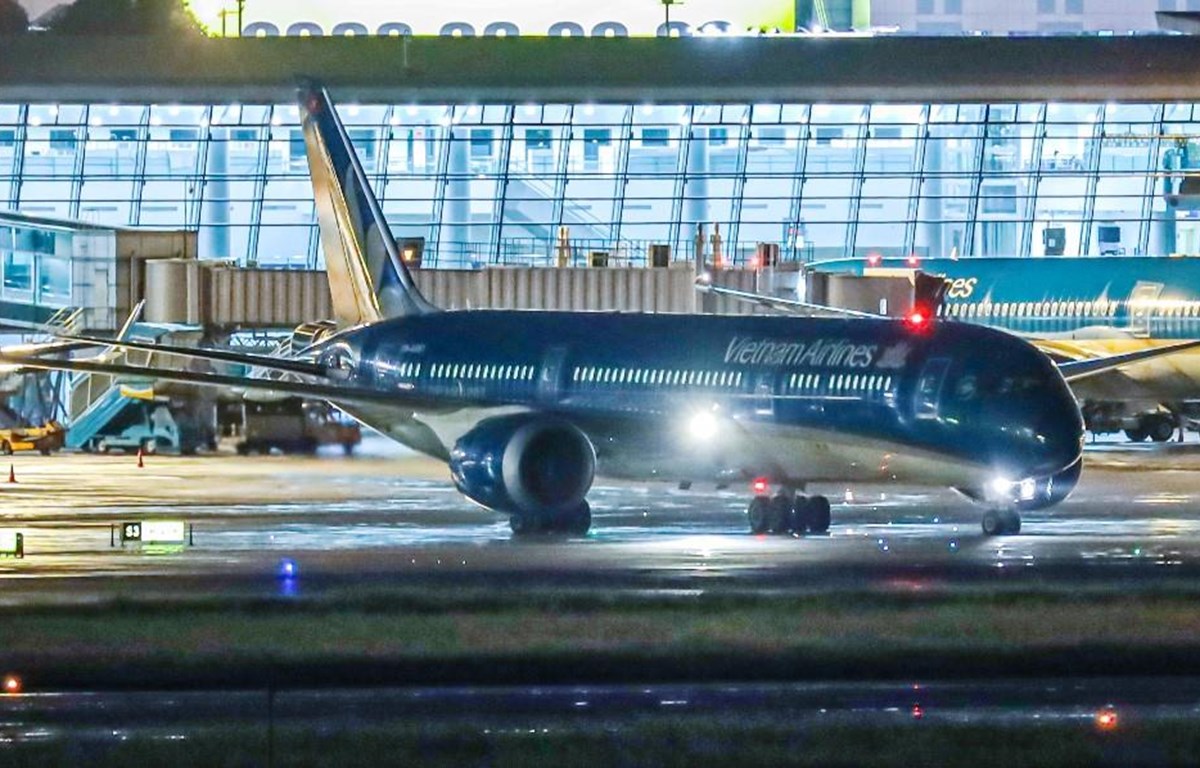 The Ho Chi Minh City-San Francisco flight takes off from Tan Son Nhat Airport on November 28, 2021
The flight carrying over 30 passengers took off from Tan Son Nhat International Airport in Ho Chi Minh City at 8:57 p.m. Sunday (local time) and landed at San Francisco International Airport at 7:42 p.m. Sunday (local time).
Initially, Viet Nam Airlines planned two flights per week from Ho Chi Minh City – the economic locomotive of Viet Nam – to San Francisco using wide-body aircraft Boeing 787 and Airbus A350.
The flight frequency will be increased to seven flights per week provided that the COVID-19 pandemic is brought under control and the Government agrees to resume regular commercial flights.
In mid-November, Viet Nam Airlines received foreign air operation certificate issued by the U.S. Federal Aviation Administration (FAA).
In November last year, Bamboo Airways was licensed by the U.S. Department of Transportation to carry passengers and cargoes between Viet Nam and the U.S.
The airline is allowed to use wide-body Boeing 787-9 Dreamliner to fly directly from Ha Noi and Ho Chi Minh City to international airports in the U.S., such as those in Los Angeles and San Francisco.
The opening of the Viet Nam-U.S. direct routes are expected to tighten comprehensive ties between the two countries.
Viet Nam and the U.S. signed an air transport agreement in 2003 that allows airlines to operate direct flights between the two countries./.
By Huong Giang