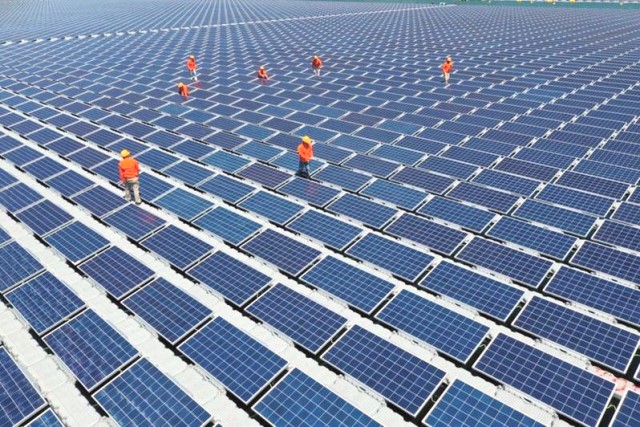 ASEAN, a group of 10 Southeast Asian nations, has boosted its solar and wind generation with an average annual growth rate of 43 percent since 2015, but slowed to just 15 percent in 2022.

From 2015 to 2022, solar and wind power generation in ASEAN rose from 4.19 TWh to 50.19 TWh, driven by policies implemented by the member States to promote renewables deployment.
"We have seen some great progress with clean energy growing rapidly in some ASEAN countries, supported by strong policies. Replicating the success region-wide and aligning with IEA's net zero pathway means that we need to adopt and enhance similar strategies in other ASEAN countries, including comprehensive domestic policies and full support in financing from the international community to ensure grid stability, energy security and economic competitiveness," said Dr Dinita Setyawati – a senior policy analyst at Ember.
As of 2022, ASEAN has an installed capacity of 26.6 GW for solar and 6.8 GW for wind. Yet, this accounts for less than 1 percent of the region's vast solar and wind potential, exceeding 30,000 GW and over 1,300 GW respectively. The region's electricity demand is projected to grow by 4.3 percent annually, and renewables are expected to meet this rising demand.
The ASEAN Plan of Action for Energy Cooperation (APAEC) Targets Scenario projects 185 GW capacity additions from renewables by 2040 with solar contributing to an additional 45 GW, and wind will reach approximately 9 GW capacity. Both solar and wind are expected to account for 15 percent of ASEAN's electricity by 2040.
However, an alternative scenario, introduced by the ASEAN Centre for Energy, projects 62 GW of combined solar and wind capacity by 2050, emphasising cost-effectiveness and technology maturity.
Meanwhile, the IEA net-zero pathway proposes a more ambitious plan, aiming for solar and wind to make up nearly 23 percent of the region's electricity generation mix by 2030, a decade earlier than the APAEC scenario. This would necessitate adding 164 GW of solar and 65 GW of wind, reaching a total capacity of 263 GW, which is more than triple the current capacity.