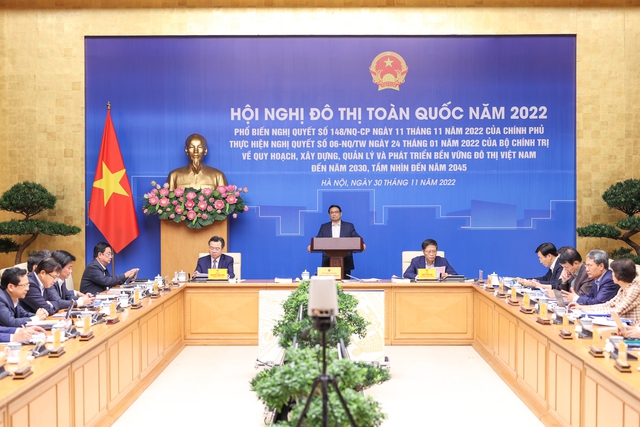 The five cities (Ha Noi, Ho Chi Minh City, Hai Phong, Da Nang and Can Tho) only account for 2.9 percent of land and around 22 percent of population, Pham added.

Urban economy expanded 12-15 percent annually, or 1.5-2 times higher than the national average, according to the Prime Minister.
Urban areas, however, are facing a number of challenges, including overloading infrastructure especially transport infrastructure, limited availability of social housing, climate risks among others.
Given the situation, the Government chief ordered improving the quality of urban planning and planning management and enhancing the capacity of planning verification and approval.
He emphasized the need to mobilize resources for the development of comprehensive and modern infrastructure in urban areas.
By the end of 2020, Viet Nam had 862 urban areas, distributed evenly throughout the country. The rate of urbanisation has increased from 30.5 per cent in 2010 to nearly 40 per cent in 2020.
Urban space has been expanded. Technical infrastructure and socio-economic infrastructure have been invested in an increasingly synchronous and efficient direction. The quality of life of urban residents has been gradually improved.
However, the process of urbanisation as well as planning, construction, management and urban development still have shortcomings. The urbanisation rate is still lower than the target set out in the Socio-Economic Development Strategy in 2011-20 and far from the average rate of the region and the world./.