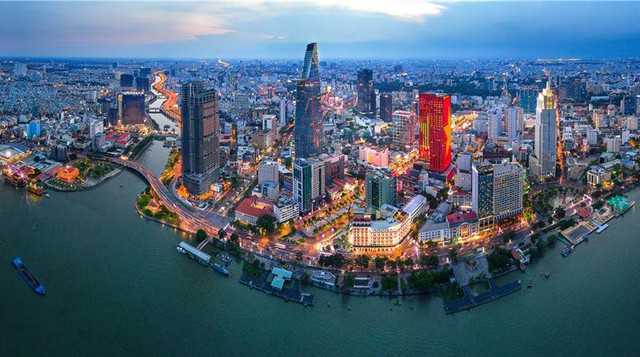 According to the UOB, strong growth in 2022 showed Viet Nam's resilience and ability to recover from damages caused by the COVID-19 pandemic, thanks to its diversified economic sectors in manufacturing and services.
Policy tightening from major central banks weigh on external demand, particularly from the U.S. and Europe, which account for a 41 percent share of Viet Nam's exports.
The UOB predicted that inflation rate in Viet Nam will remain stable, particularly in the first half of 2023.
The State Bank of Viet Nam will balance the monetary policy to support economic growth, maintain price stability and ensure the safe operation of the baking system, with the view to keeping the inflation rate at 4.5 percent this year.
Earlier, the National Assembly adopted a Resolution on the socio-economic development plan for 2023, setting a GDP growth target of 6.5 percent for 2023.
Standard Chartered Bank raised its GDP growth forecast for Viet Nam in 2023 to 7.2 percent from the previous prediction of 7 percent while the Asian Development Bank (ADB) forecasted the economic growth of 6.3 percent this year.