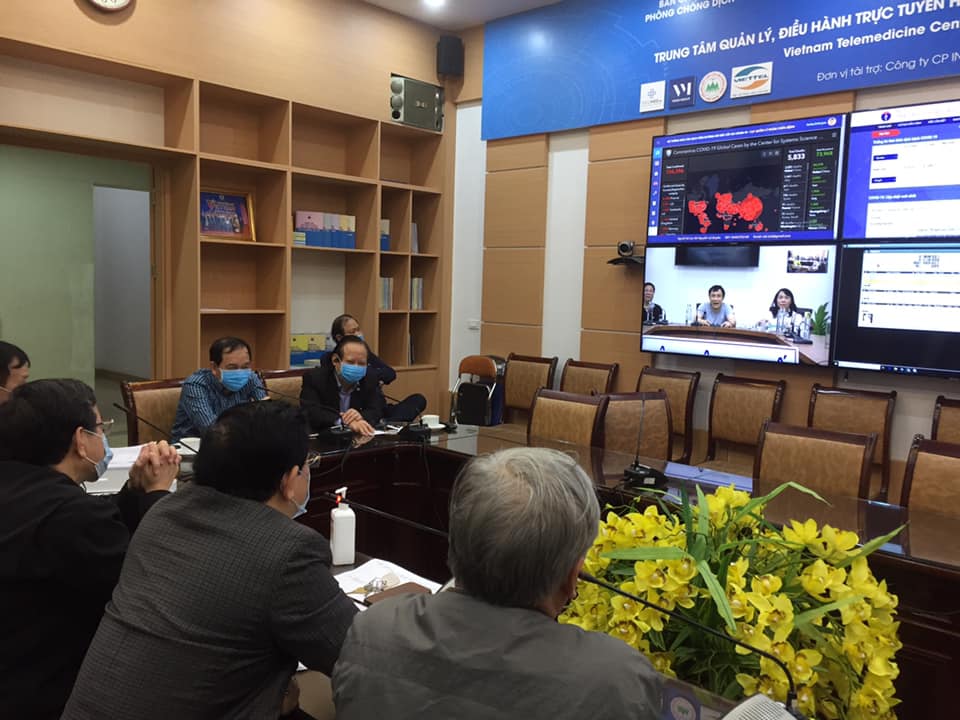 Leading doctors consult treatment methods for serious COVID-19 patients
The first patient was a 69-year-old British man who has been living with type 2 diabetes and high blood pressure. The patient required invasive mechanical ventilation and dialysis from March 15. Early March 16, he was transferred to the Department of Intensive Care.
The second case was a 64-year-old Vietnamese woman who suffered from a chronic vestibular disorders. Since the afternoon of March 15, she was coping with increasing breath shortness. By 10:00 PM, she suffered from respiratory failure and was treated with mechanical ventilation and dialysis, then moved to the Department of Intensive Care.
Doctors reported that the two patients had been treated positively with normal coronary arteries, normal pressure and blood oxygen.
On March 16, doctors of Bach Mai Hospital led by Deputy Director Ngo Quy Chau conducted an online consultation meeting with their colleagues of Facility No.2 of the National Hospital of Tropical Diseases in Kim Chung Commune.
The medical experts revealed that thanks to intensive treatment, the British patient got better. However, he is still struggling with the illness.
Meanwhile, the Vietnamese patient is still struggling with her serious respiratory failure and severe lung damage.
So far, Vietnam has reported 57 infection cases, of whom 16 fully recovered./.
By Kim Anh