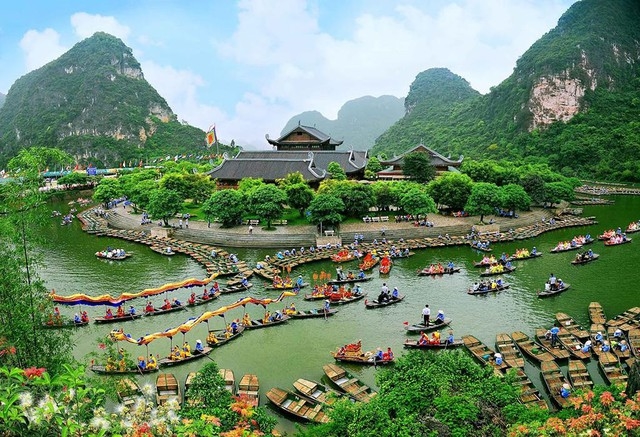 The special landscape site covers 9,663 hectares of the Trang An Scenic Landscape Complex which was designated as a dual UNESCO World Heritage site for its natural and cultural values in 2014.
Under the decision, the Government targets to preserve outstanding global values of the heritage, realize strategies and development orientations of the province, and fulfill Viet Nam's commitment to UNESCO in conserving and promoting heritage values; conserving heritage in harmonious combination with sustainable development.
It also identifies the area for relic protection, determines functions and ratio of land use for different areas, arranges a technical infrastructure system suitable to stages of conservation and promotion of the value of the complex while promoting investment resources as well as role of the community in conservation, embellishment and promotion of heritage values.
Situated near the southern margin of the Red River Delta, the Trang An Landscape Complex is a spectacular landscape of limestone karst peaks permeated with valleys, many of them partly submerged and surrounded by steep, almost vertical cliffs.

Exploration of caves at different altitudes has revealed archaeological traces of human activity over a continuous period of more than 30,000 years./.