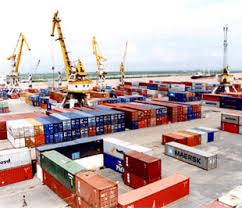 Illustration photo
Meanwhile, trade deficit in the first seven months fell down to US$733 million compared to over US$18 billion in 2008.
Data show that trade activities have contributed to boosting economic growth thanks to the country's effort in developing key export products.
In 2005, Viet Nam's total export turnover reached more than US$32.4 billion, accounting for 44% of the export turnover in the first seven months of 2013. Only five items joined the US$1 billion export club, including crude oil (US$7 billion), garments (US$4.77 billion), footwear (US$3 billion), electronics and computers (US$1.4 billion) and rice (US$1.4 billion).
The number of key exports increased to 18 in 2012 with phones and spare parts taking the lead in export revenue./.
By Thuy Dung