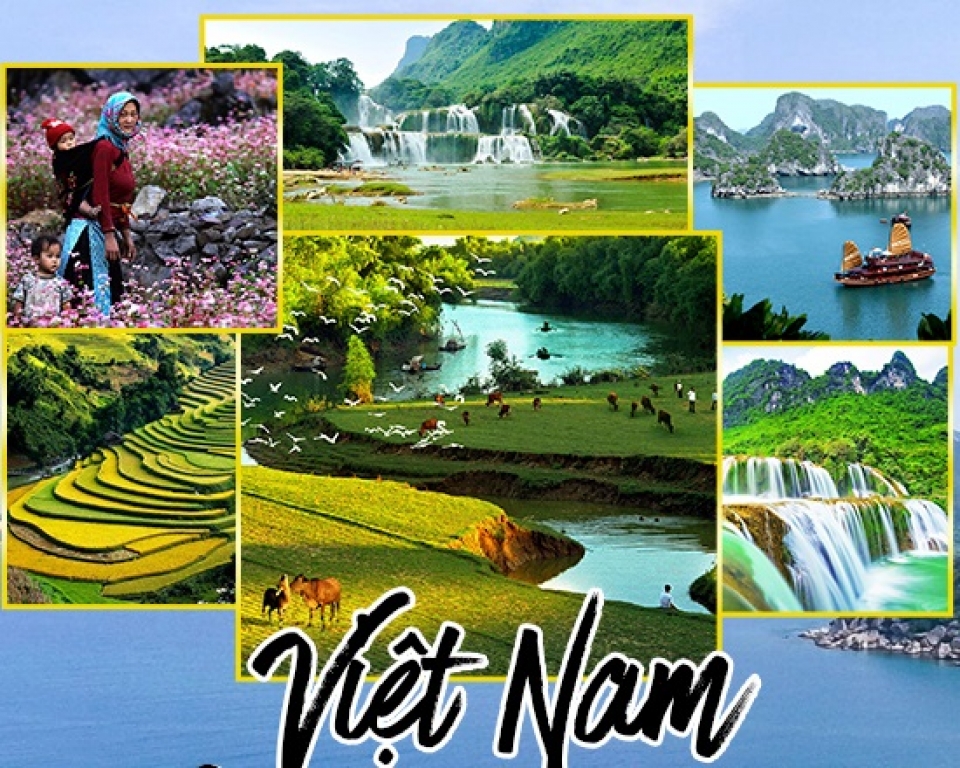 Illustration photo
The Ha Noi Department of Tourism reported that as of February 15, the number of tourists to Ha Noi was on the rise, accounting for 50-70% of the previous time due to the declining number of domestic and Chinese guests.
Noticeably, in some key tourism hotspots such as Sword Lake, Ngoc Son Temple, the Temple of Literature, the number of arrivals has increased slightly over the past few days in comparison with early February. Especially, these guests chiefly came from Europe, Americas, Japan, and India.
The Department also added that, the number of Asian tourists accounted for 65%; followed by those from Europe (25%).
In Thua Thien-Hue province, the figure of tourists dropped about 15% in early February and was supposed to fall by 20% by April.
The Thua Thien-Hue Tourism Department said that the tourism performance was acceptable thanks to stable number of guests from such traditional markets as Europe, Americas, and East Asia.
In Khanh Hoa, the number of Chinese guests decreased sharply. However, the number of Russian arrivals was stable.
Practical solutions
The Ha Noi Tourism Department convened a meeting on February 13 and invited nearly 40 hotels in a bid to prepare for the reception of visitors in the coming time.
As scheduled, in 2020, Ha Noi will host a series of international events including the Formula One in April, ASEAN Chairmanship, and national and local big events which are expected to promote the tourism sector.
Representatives from four and five-star hotels such as Movenpick, Grand Vista, Sheraton, InterContinental, Crowne Plaza, Muong Thanh, and Bao Son reported that they conducted disinfection solutions; distribute face masks and sanitizers to customers. Some applied body temperature meter regulations and prepare doctors for their customers.
Meanwhile, tourism travel companies including Hanoitourist, Vietrantour,and Hanoi Redtour have already crafted policies to exploit new markets from Europe, the U.S., and Australia.
In Thua Thien-Hue, the Department said that the province will focus on traditional markets and seek new ones.
In Khanh Hoa, the tourism sector will develop domestic market and preserve the environment; conduct tourism promotion in Ha Noi, HCMC, RoK, Japan, Singapore, and India./.
By Kim Anh