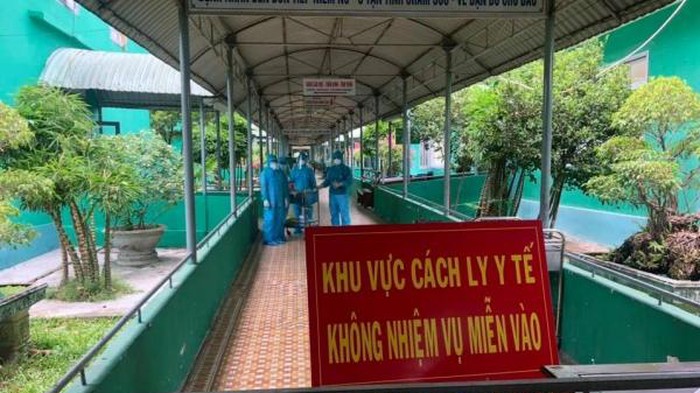 Among 883 COVID-19 infection cases in Viet Nam, 322 imported cases are sent for medical surveillance upon their arrivals.

Patient 881 is a 40-year old woman in Ba Dinh District, Ha Noi. She took the flight VN5002 from Saudi Arabia to Can Tho International Airport on August 9.
The patient was sent for medical surveillance at the centralized camp in Bac Lieu Province in upon her arrival.
She has been isolated and treated at the Bac Lieu General Hospital.
Patient 882 is a 51-year old man in Go Vap District, Ho Chi Minh City.
On July 28, he travelled from Ho Chi Minh City to Quang Nam to take care of his mother (patient 524) at the Quang Nam General Hospital.
One day later, he came in contact with Covid-19 patient 626 and then he was sent for medical quarantine at the My Son hotel.
Patient 883 is a 83-year old woman in Hoi An, Quang Nam Province. She is the mother of a previously-announced COVID-19 patient (patient numbered 858).
From July 9-23, she was admitted to the Da Nang Hospital and returned home on July 23.
Both patient 882 and 883 were tested positive for the virus on August 12 and have been treated at Quang Nam Central General Hospital.
Since July 25, the nation has recorded 421 cases linked to Da Nang City.
Of the country's patient tally, 409 have recovered, accounting for 46.3% and 18 patients have died of Covid-19 and other diseases./.
By Thuy Dung