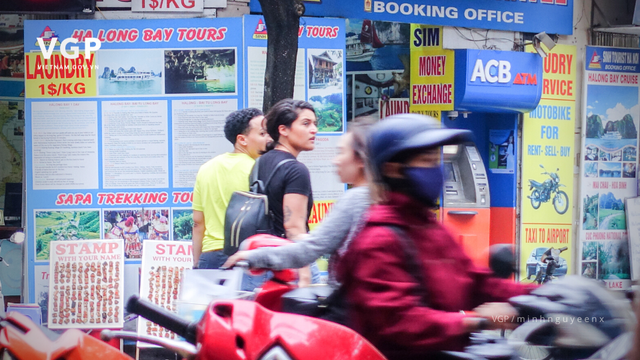 After nearly 2 years since the closure of its border, Viet Nam looks very confident to accelerate the process of reopening the country safely and comprehensively for international flights and foreign travelers by setting the resumption for all international air-routes on February 15th and reopening tourism starting from March 15th.

The New Straits Times[1], an English-language daily broadsheet newspaper based in Singapore, ran an article which first paragraph stated that "Viet Nam may push forward its plan to reopen the country to foreign visitors, with authorities now suggesting March 15 as a possible date". The article also went on details with updated information for foreign visitors relating entry requirements and health insurance, indicating that "foreign visitors entering Viet Nam via air, land and sea routes will only need to furnish a certificate that they have been fully vaccinated or have recovered from Covid" and "The mandatory insurance coverage amount for Covid-19 treatment will also be reduced from US$50,000 to US$20,000".
Meanwhile, France 24 and AFP[2] reported that Viet Nam "would begin issuing visas and accepting foreign arrivals from the middle of next month" and quoted a hotel owner saying that "we have been waiting for this". However, the French media agencies are questioning "whether people entering Vietnam will have to abide by the country's three-day quarantine rule in hotels or homes."
Reuters entitled its news coverage on the Ministry of Culture, Sports and Tourism's proposal to reopen tourism as "Viet Nam eyes full reopening to tourists from next month"[3] which is "three months earlier than planned".
Not only the French and English language media report on the news, but also Spanish news agencies. Televisa[4], a major Latin American mass media corporation based in Mexico, published a news coverage on the lift of international flight restrictions, and commented that "this measure may be a prelude to the opening in the coming weeks to international tourism, which remains restricted despite the attempts to open in recent months". The coverage also said that Viet Nam "has controlled the pandemic in recent months and has been relaxing restrictions thanks to its high vaccination rate".
El Diario[5], an online newspaper based in Spain, highlighted the decision of the Government of Viet Nam as "Viet Nam reopens all international flights after two years". The article also quoted Dinh Viet Son, Deputy Director of Civil Aviation Administration, highlighting that "once the restrictions are lifted, the flight frequency will return to the pre-pandemic level."
Currently, Viet Nam unilaterally waives visa requirements for citizens from 13 countries, including Japan, the Republic of Korea, Norway, Finland, Denmark, Sweden, Russia, Belarus, the UK, France, Germany, Spain and Italy. The Southeast Asian country also has agreement on visa exemption with 88 other countries and territories. Viet Nam is successfully deploying its vaccination strategy, with 186,479,340 doses having been administered to date./.
---
[1] https://www.nst.com.my/world/region/2022/02/771528/vietnam-looking-reopen-borders-march-15
[2] https://www.france24.com/en/live-news/20220216-vietnam-to-re-open-to-tourists-after-two-year-closure
[3] https://www.reuters.com/world/asia-pacific/vietnam-eyes-full-reopening-tourists-next-month-2022-02-15/
[4] https://noticieros.televisa.com/ultimas-noticias/vietnam-elimina-restricciones-de-vuelos-internacionales-por-la-pandemia/
[5] https://www.eldiario.es/sociedad/ultima-hora-coronavirus-actualidad-politica-14-febrero_6_8744396_1084787.html