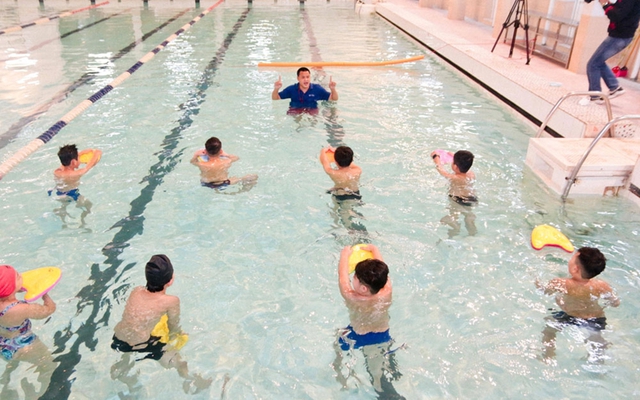 The campaign targets to push educational management agencies to pay due attention to providing swimming lessons to prevent drowning for children and learners.
Addressing the launching ceremony, MoET Deputy Minister Ngo Thi Minh urged educational departments to perform their duties of care on drowning prevention, mobilize social resources to organize swimming lessons, and disseminate preventive drowning skills for pupils.
In 2022, the ministry will issue educational guidelines for drowning prevention and control, publicize materials, video clips, instructions on drowning prevention and control skills for students.
Earlier, on May 3, Vietnamese Prime Minister Pham Minh Chinh issued Public Telegram No. 398/CD -TT which ordered relevant ministries, people's committees, and sectors to beef up measures to prevent drowning among children.
He tasked the Ministry of Education and Training to be responsible for providing knowledge and skills on drowning prevention and control for schools, classes, and students, especially before summer vacation.

Drowning: Leading cause of deaths for children
Drowning is one of the leading causes of death for children, said Deputy Minister Ngo Thi Minh.
In Viet Nam, about 2,000 children and students died from drowning a year, the highest rate in Southeast Asia and eight times higher than that in developed countries.
"In the first five months of 2022, 38 drowning cases were reported, taking the lives of 113 children and students," said the Deputy Minister.
The Deputy Minister blamed the lack of family management and children going swimming near dangerous river areas without proper supervision to most of the drowning incidents.
However, according to Ms. Ngo, the most important reason is that children are not fully equipped with knowledge, skills to recognize danger, safety skills in the environment, and in the water, as well as safe swimming skills.
Only 30% of high school students in Viet Nam know how to swim./.