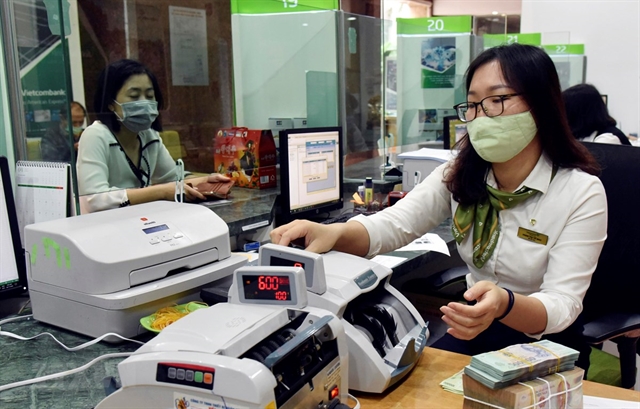 The State Bank of Viet Nam (SBV) has just announced some critical results of a survey on business trends of credit institutions and foreign bank branches in Viet Nam in the fourth quarter of 2022, and the response rate was 96 percent.
According to experts, the number of credit institutions expecting to increase interest rates will undoubtedly be higher than the 59-61 percent above. In fact, from the beginning of October until now, more banks have increased the deposit interest rate schedule.
Four state-owned commercial banks, including Vietcombank, VietinBank, BIDV and Agribank, officially participated in the race to increase deposit interest rates. Meanwhile, an interest rate of nearly 9 percent/year appeared on the market for the certificate of deposit products.
About 66-69 percent of credit institutions expect an average interest rate increase of 0.56-0.57 percentage points in 2022, whereas only 8-10 percent forecasted interest rates to decrease, the SBV's survey shows.
On that basis, credit institutions predicted that both marginal interest rates and service fees would grow slightly in the fourth quarter and the whole year.
According to credit institutions' assessment, customer demand for loans, payment services and cards and deposits in the third quarter of 2022 continued a sustainable recovery since the fourth quarter of 2021, in which the demand for loans improved the most.
Regarding pre-tax profit in 2022, 88.3 percent of credit institutions expected positive growth compared to 2021. Besides, 6.8 percent of credit institutions predicted negative profit growth in 2022, and 4.9 percent estimated their profit would remain unchanged.