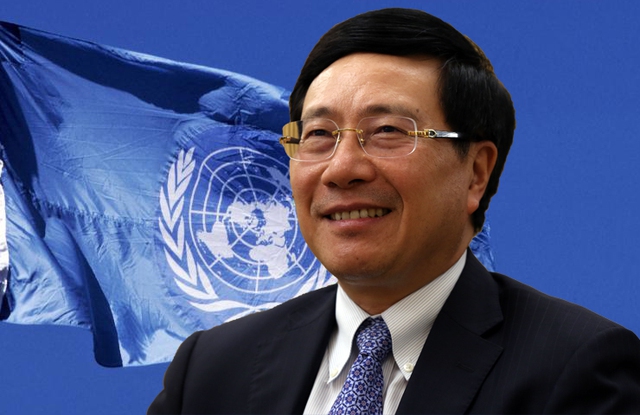 Viet Nam's admission to the United Nations (UN) on September 20, 1977 was of great significance, given that the war had just ended and national reunification had been regained in the Southeast Asian country.
At that time, Viet Nam was a symbol of the national liberation movement, winning a lot of love from mankind. However, apart from the joy of independence and national reunification, the country had to face many difficulties, as it had an outdated economy and technology, and was still besieged and embargoed by many nations.
Viet Nam's official membership to the largest global organiation opened up a new chapter in the country's relations with the world, thus enabling Viet Nam not only to take advantage of international assistance for the country's reconstruction, but also actively participate in and contribute more to the common affairs of the organisation and the world.
Second, along with achievements in innovation, development and international integration, Viet Nam has accompanied and contributed more effectively to the common affairs of the UN and the world. Notably, the country got engaged in the planning and implementation of the UN's Millennium Development Goals and Sustainable Development Goals to 2030, becoming an example of cooperation and effective implementation of the organisation's action programmes.
Viet Nam always upholds and actively contributes to strengthening the principles of the UN Charter and international law, for peace, friendship, cooperation and common development of all nations. This is also a consistent principle in Viet Nam's foreign policy.
The Southeast Asian country has gradually participated in and increasingly promoted its role in the UN's leading bodies. Since the second half of the 1990s, Viet Nam has participated in the UN Development Program (UNDP), the UN Children's Fund (UNICEF), and then the UN Educational, Scientific and Cultural Organisation (UNESCO), the International Atomic Energy Agency (IAEA) and the UN Human Rights Council (UNHRC)./.