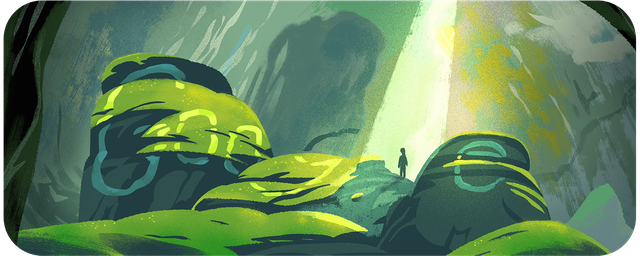 Via Doodle Son Doong, Google has coordinated with the General Department of Tourism and the Quang Binh Department of Tourism and Oxalis Adventure company to introduce Son Doong to the wider world.
Accordingly, Doodle Son Doong not only appears on the Vietnamese Google homepage but also on the Google homepage in many countries and territories such as Argentina, Chile, Costa Rica, the Republic of Korea, Dominica, El Salvador, Greece, the Republic of Guatemala, the Republic of Honduras, Mexico, the Republic of Moldova, Romania, Singapore, Sweden, Thailand, US Virgin Islands and the United Kingdom.
Son Doong Cave was certified by Guinness World Records, the World Records Association as the largest in the world with a width of 150 meters, a height of more than 200 meters, and a length of nearly 9 kilometers.
The cave is located in the Phong Nha – Ke Bang cave complex, the largest national park in Viet Nam. This place also has En cave – the third largest cave in the world and also the first destination on the way to Son Doong cave. Besides, more than 350 caves, underground rivers and rare flora and fauna have been found here.
Viet Nam officially reopened international tourism on March 15 as it is one of the countries with highest vaccination rates in the world.
Also on the morning of March 15, the Vietnamese Government issued a resolution on visa waivers for citizens from 13 countries namely Germany, France, Italy, Spain, the UK, Russia, Japan, the Republic of Korea, Denmark, Sweden, Norway, Finland, and Belarus.
Citizens of the above-mentioned countries will enjoy 15 days of visa-free travel in Viet Nam beginning from their date of entry regardless of the kind of passport and entry purpose, on the basis of satisfying all conditions as prescribed by Vietnamese law./.