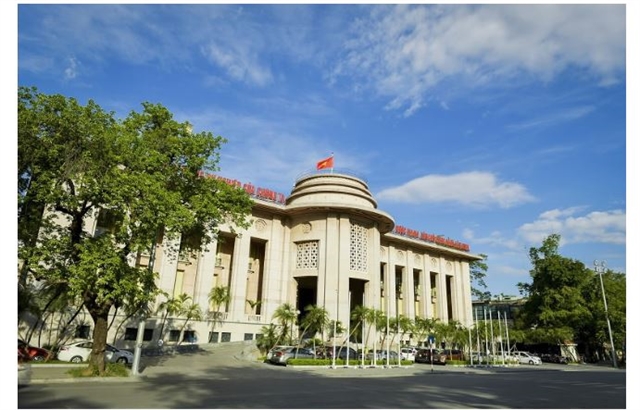 The move comes following the Federal Reverse (Fed) raising interest rates by 0.75 percent on September 21, marking the third rise this year in an effort to tighten monetary policy and curb high inflation.
Under the decision, the central bank increased the refinancing interest rate from 4 percent to 5 percent per year, rediscount rate from 2.5 percent to 3.5 percent per year, and overnight lending rate in interbank electronic payment and lending to offset the capital shortage in the clearing payment of SBV with banks from 5 percent to 6 percent per year.

The interest rate for non-term and one-month deposits in VND is to be capped at 0.5 percent annually, while that for one to six month deposits will stand at 5 percent.
Earlier, SBV Governor Nguyen Thi Hong said the SBV will persist in monetary policy management solutions towards macro-economic stability, but closely follow all developments to manage the situation in an appropriate manner following Fed's latest interest rate hike./.