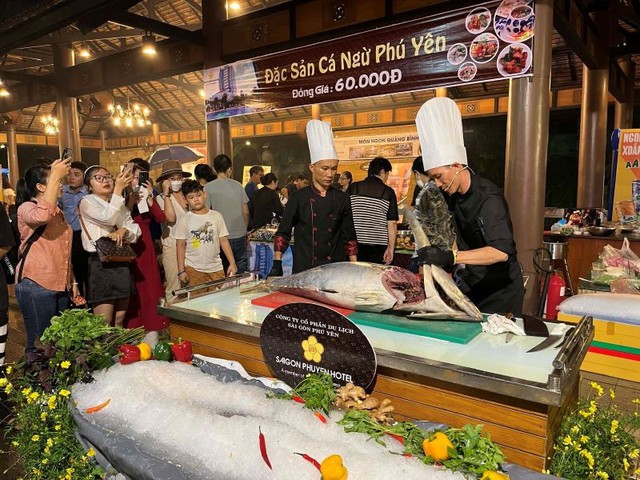 "Saigontourist Group 2022 Food and Culture Festival", held at Van Thanh Tourist Area, Ho Chi Minh City, in August 2022, is an opportunity for diners to enjoy more than 300 unique dishes from three regions of Viet Nam. The event attracted more than 30,000 visitors.
Besides, the festival featured many activities showing the folklore of the three regions with folk games and performances of traditional art forms. Performing arts and cultural exchanges were renewed every day.
As a parallel event of the World Travel Awards, born in 1994 and liked to the Oscars in the tourism industry. The World Culinary Awards are held annually to honor distinguished names in the global culinary industry.
The polls were conducted by leading experts in the culinary industry and the general public, tourists, diners, and foodies worldwide.
"The award has even more special meaning when at the same time Viet Nam was named by the World Culinary Awards as the best culinary destination in Asia in 2022", Chairman of the Member Council of Saigontourist Group Pham Huy Binh said./.