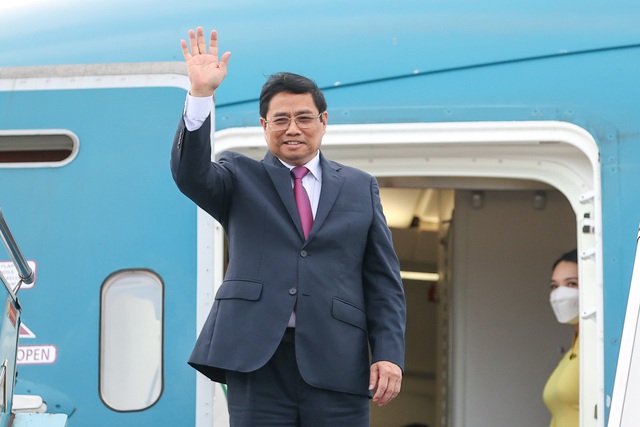 On the occasion Prime Minister will also visit the U.S. and the United Nations from May 11-17.

He is accompanied by Minister of Public Security To Lam, Minister-Chairman of the Government Office Tran Van Son, Minister of Foreign Affairs Bui Thanh Son, Minister of Planning and Investment Nguyen Chi Dung, Minister of Industry and Trade Nguyen Hong Dien, Minister of Labor, Invalids and Social Affairs Dao Ngoc Dung, Minister of National Resources and Environment Tran Hong Ha, Minister of Information and Communications Nguyen Manh Hung, Minister of Agriculture and Rural Development Le Minh Hoan, Minister of Science and Technology Huynh Thanh Dat, Governor of the State Bank of Viet Nam Nguyen Thi Hong, Deputy Minister of National Defense Pham Hoai Nam, Ambassador of Viet Nam to the U.S. Nguyen Quoc Dung.
This is the first visit of a Vietnamese Prime Minister to the U.S. since the 13th National Party Congress.
It is also the first visit by Prime Minister Pham after Viet Nam managed to contain the COVID-19 pandemic nationwide, allowing the Southeast Asian country to reopen the economy.
The tour indicates Viet Nam's consistent pursuit of its foreign policy adopted at the 13th National Party Congress./.