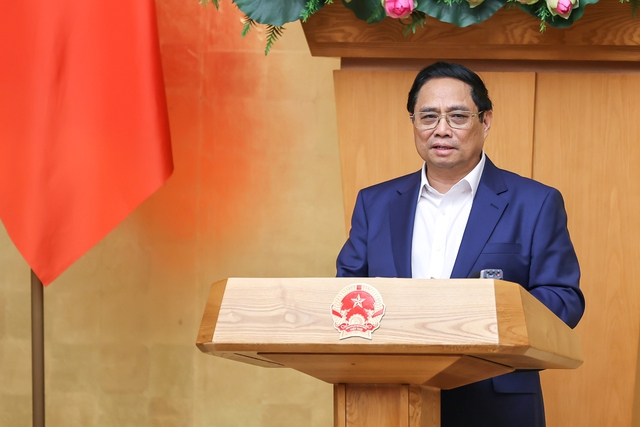 The Government emphasized the point at the Cabinet held on Saturday to review socio-economic performance in the first eight months this year.
Pham asked for speeding up disbursement of public investment capital; attracting more private and foreign investment; strengthening public-private partnership (PPP), enhancing linkages between domestic businesses and participating more deeply in the regional and global supply chains.
He demanded active efforts in expanding exports to new markets beyond traditional ones; improving the quality of products and services to meet new standards, especially green standards; taking advantages of inked free trade agreements (FTAs); and promoting negotiations and signing of new trade agreements.
The Government chief tasked the Ministry of Agriculture and Rural Development to drastically, synchronously and effectively implement solutions to combat illegal, unreported, and unregulated (IUU) fishing, striving to remove the European Commission (EC)'s yellow card on Vietnamese seafood in October this year.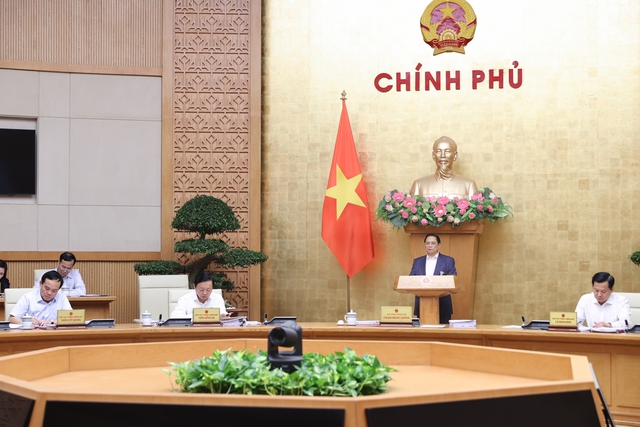 Viet Nam's economy shows bright spots during January-August
Foreign direct investment (FDI) inflows to Viet Nam grew 8.2 percent year-on-year to nearly US$18.15 billion in the first eight months this year, according to the General Statistics Office.
In January-August period, there were 1,924 licensed projects with total registered capital of more than US$8.87 billion, up 69.5 percent and 39.7 percent in terms of projects and capital value compared to the same period last year.
Foreign investors pledged to add over US$4.53 billion to 830 existing projects while their total capital contributions and share purchases reached US$4.47 billion.
Meanwhile, Viet Nam invested over US$416 million abroad in the first eight months of this year, a year-on-year increase of 5.2 percent.
Of the total, US$244.37 million was poured into 79 new projects, equivalent to 70.8 percent of the figure in the same period in 2022 while US$171.96 million was added to 18 existing projects, a year-on-year increase of 3.38 times.
The nation racked up a trade surplus of US$20.19 billion during the first eight months of the year.
In January-August period, total import and export turnover of goods stood at US$435.23 billion, down 13.1 percent on-year, of which export value decreased by 10 percent to US$227.71 billion and imports fell by 16.2 percent to US$207.52 billion.
New business registration reached a record high of more than 103,000 firms in the first eight months of 2023. The above figure includes more than 14,000 firms established in August, representing a year-on-year increase of 17.9 percent and a month-on-month growth of 14.05 percent.
Viet Nam welcomed more than 7.8 million international visitors in the first eight months of 2023, equivalent to 97.5 per cent of the year's target.
In the first eight months of 2023, the consumer price index (CPI) expanded 3.1 percent over the same period last year (lower than the set target of 4.5 percent) and the core inflation rose by 4.57 percent.
The total State budget collection in the first eight months of this year was estimated at over VND1,124 trillion (US$46.83 billion), or 69.45 percent of the estimate.
Viet Nam's Purchasing Managers' Index hit 50.5 in August for the first time in six months as some signs of recovery in demand supported by renewed increases in both new orders and production./.