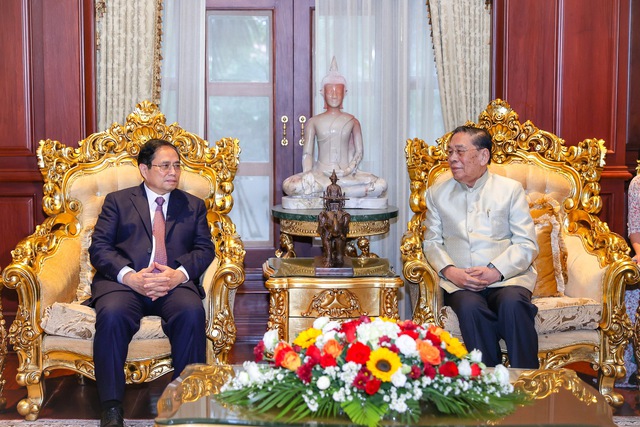 The Prime Minister thanked the former Lao leaders for their enormous contributions to the faithful relations and special solidarity, as well as their assistance for the comprehensive development of friendship and cooperation between the two countries.
He informed his hosts about the outcomes of his talks and meetings with incumbent leaders of the Lao Party, State, Government, and National Assembly, expressing his delight at the brilliant success of the Solidarity and Friendship Year 2022.
Viet Nam always gives the top priority to the special solidarity with Laos and considers this as a priceless asset of their revolutions, affirmed Prime Minister Pham.
He also promised to unceasingly nurture the countries' great friendship, special solidarity, and comprehensive cooperation.
In reply, the former leaders of Laos stressed the close-knit ties with Viet Nam and expressed their pleasure at the flourishing cooperation in all aspects.
They suggested the two countries educate the two peoples, especially younger generations, on the special relations between the two countries./.