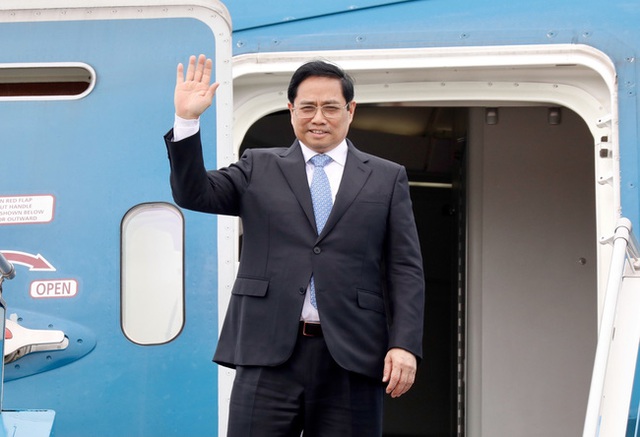 Pham will also attend a summit commemorating the 45th anniversary of the ASEAN-EU relations in Brussels, Belgium, on December 14.

His tour is made at the invitations of President of the European Council Charles Michel, Prime Minister of Luxembourg Xavier Bettel, Prime Minister of the Netherlands Mark Rutte, and Prime Minister of Belgium Alexander De Croo
He is accompanied by Minister of Foreign Affairs Bui Thanh Son, Minister of Planning and Investment Nguyen Chi Dung, Minister of Natural Resources and Environment Tran Hong Ha, Minister of Industry and Trade Nguyen Hong Dien, Minister of Agriculture and Rural Development Le Minh Hoan, Deputy Minister of National Defense Hoang Xuan Chien, deputy Minister of Public Security Nguyen Duy Ngoc, among others.
The tour indicates Viet Nam's consistent pursuance of the foreign policy adopted at the 13th National Party Congress, and the Southeast Asian country's wish to further consolidate and expand the relations with Luxembourg, the Netherlands, and Belgium./.